HTC TITAN Windows Phone Revealed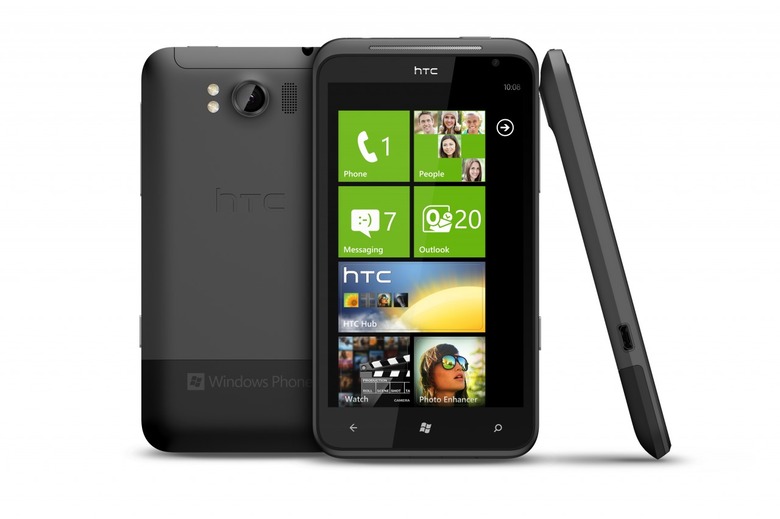 One of at least two HTC Windows Phone OS devices being revealed this week at IFA 2011 was the HTC TITAN, a 1.5 GHz single-core having handset with an 8-megapixel camera on the back with f/2.2 aperture, a 28mm lens, and double LED flash. There's also a back-illuminated sensor and the back-facing camera is capable of filming 720p HD video. This device will connect over 3G networks, Quad-band GSM/GPRS/EDGE included, HSPA/WCDMA as well. RAM inside is 512 MB, while total storage ends up being "up to" 16GB.
You'll notice immediately that this device has a rather classic looking HTC aesthetic about it, not unlike all HTC similar-sized handsets for Android over the past 8 months or so. The devise you're seeing here is colored Carbon Grey, and we're not sure of any other variations, but can assure you that Fire Red looks fantastic too on these similar looking HTC devices.
Now the real question remains – will you keep your current Windows Phone device, or upgrade to the HTC world with the TITAN? Note also that while this device may look similar to other HTC devices, it is a wholly new construction and is running the newest version of Windows Phone for your pleasure. Other than that – pretty standard. Looking great for Windows Phone!