HTC teases One X9 camera prowess, more photos leaked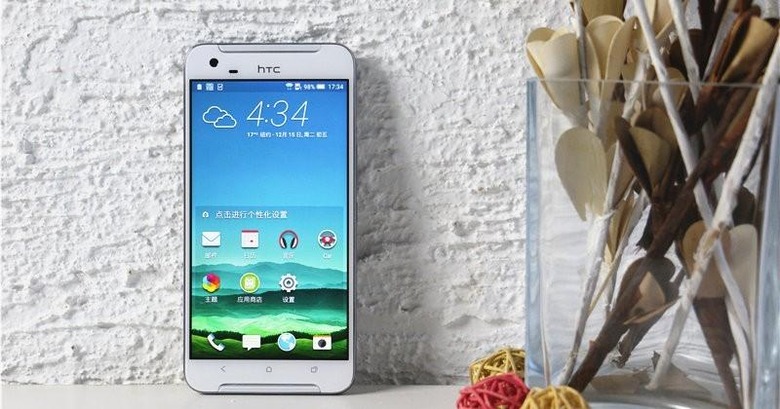 Given HTC's standing in the smartphone market, any high profile or even mildly notable new device it is rumored to have will be something curious to watch, just to see if the OEM will finally stumble upon a winning, not to mention saving, handset. The One A9, with its mid-range specs and iPhonesque design, wasn't. And now it might be trying again with what is being referred to as the One X9, which may be yet another mid-ranger, but this time with a more talented camera, or so says HTC.
HTC doesn't actually name the One X9, but in its teaser image, it does refer to "what's next" after the One A9. HTC does, however, makes no qualms about advertising the next camera sensor on the smartphone, which will have 13 megapixels, optical image stabilization, and RAW support. Those, of course, are just the raw figures and like what has been proven in the past, it's the actual output that counts most.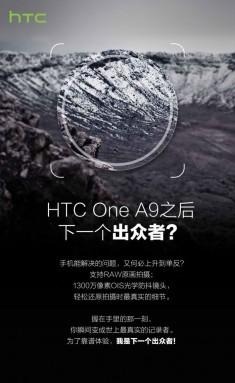 A new batch of photos of the One X9 also comes to light, with the smartphone posing in what might be marketing images for launch. These pretty much confirm previous leaked photos as well. The back of device features a prominent oval surrounding the camera sensor, reminiscent of the Nexus 6P's "visor", which sort of serves as a distraction from the otherwise iPhone-like design that HTC promised to spread to its other phones.
The front does bear significant changes as well, with the HTC logo relocated to the top, leaving more room at the bottom, enough for the return of capacitive navigation buttons. Yet another contentious design decision. The BoomSound speakers have also been pushed further to the edges, again to make more room.
Spec-wise, much of the One X9 still remains shrouded in mystery. Based on a TENAA entry, it will have an 2.2 GHz octa-core processor paired with 2 GB of RAM and a 5.5-inch display with a resolution of 1080p. When it all will be revealed is also still unknown, as HTC doesn't always time its announcements with events like CES or MWC.
VIA: G for Games, Anzhuo