HTC teases huge surprises for 2015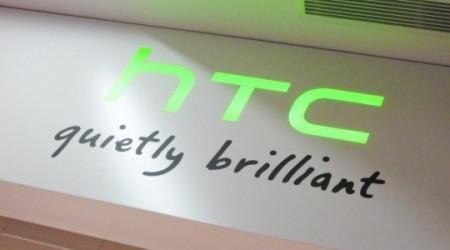 2015 has just begun and CES 2015 is just a few days away, so it's the perfect time to put your thinking caps on. Or alternatively, your crystal balls. Of course, HTC is claiming it has big things in store this year, but has barely anything else to say just yet. So it's probably up to us to conjecture what the OEM has in mind. A word of caution though: the mobile market is a highly volatile and quickly changing space, and expecting too much can sometimes lead to heartbreak.
HTC's Senior Global Online Communications Manager Jeff Gordon took to his Twitter account to tease the HTC crowd that the company's 2015 roadmap has some huge surprises lying in wait. That isn't exactly surprising given his job at HTC, but it does show the company's rising ambition to get back on its feet in the mobile space.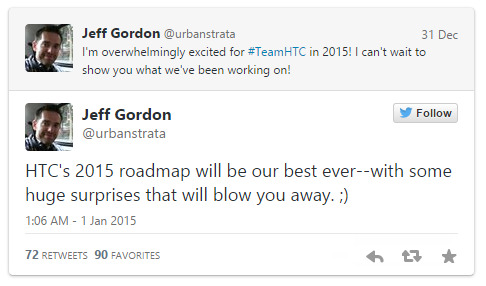 HTC's position hasn't exactly been that steady compared to the big smartphone players. Its flagship smartphones, both 2014's HTC One M8 and the HTC One before it, have actually been critically acclaimed but have not been known to become money makers. 2014 saw HTC venturing out a bit form its comfort zone perhaps in an effort to break out into new territory and new income channels.
The entire EYE brand is one such example, with the manufacturer making a foray into mobile photography. Both the Desire EYE smartphone and the RE camera exemplify the company's unconventional tactics in this space. Before the year ended, the market also saw HTC taking another stab at tablets, this time with Google's help. The Nexus 9 is the latest in Google's roster of Android reference devices and is doing just as well as any other Nexus device, that is, a hot item that isn't completely profitable.
So what are HTC's next steps? That "huge" surprise could very well be yet another tablet, now that it has had a taste of victory, no matter how small, in that area. Or perhaps it will be a new phablet, a successor to the One Max. Or maybe it can be all of the above and more. 2014 has shown that HTC isn't averse at making a few diversions, making whatever it has planned for 2015 definitely a surprise.
SOURCE: @Jeff Gordon