The HTC RE camera is out, and marketed as a GoPro for the rest of us. Can it really topple the dominant GoPro platform, with all its bells and whistles? Both have quite a bit going for them, but the RE has one small thing that is keeping many early pundits at bay. If HTC is really aiming for the GoPro, they may want to handle the pricing a bit. A comparable GoPro can actually be had for a lower price.

At $199.99, the RE is positioned at an odd price point. It's not an impulse buy, though it's the size of something you'd likely want to grab on the way out of the store, next to the checkout. Small and easily maneuverable with one hand, the RE has enough going for it.
The GoPro Hero is the entry-level model from the people who strap cameras to skydivers. It's small enough to be held single-handedly, but not quite the "fit in a fist" form factor the RE has. It is, however, 70 bucks cheaper.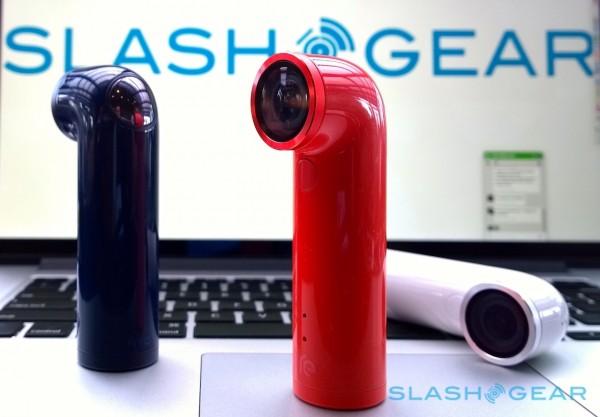 The similarities are also interesting. The GoPro Hero is waterproof, just like the RE (the Hero can go deeper). Both shoot 1080p video at 30fps, too. If you're looking for a capable video or photography tool, either will suit you just fine.
Both offer time-lapse recording, too. They offer a wide field of view, and have an f2.8 aperture.
There are differences, of course. The GoPro Hero shoots 5mp photos, while the RE takes 16mp shots. As we've learned with the iPhone, megapixels don't tell the whole story. We've seen great photos from both models.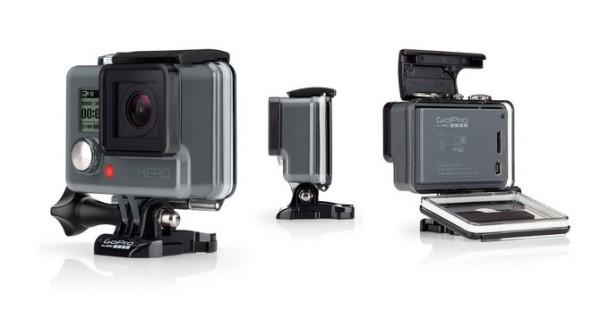 The RE also links up to your smartphone to control the action a bit better, offering your smartphone as a viewfinder. The GoPro has that, too — and supports Windows Phone, if that's your platform of choice.
If it comes down to accessories, both have a lot going for them. The RE will launch with a slew of HTC-made mounts and such, but it won't hold a candle to GoPro. It's really not even worth comparing these, because the GoPro accessories and mounts pages are just ripe with stuff.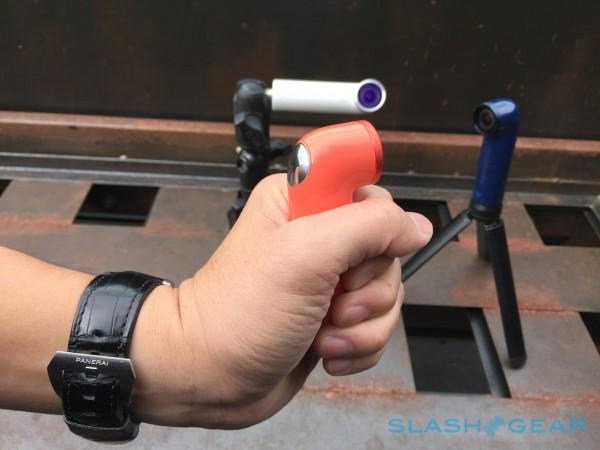 At the end of the day, it depends on how you'll use either camera. If being able to take video while making a fist in front of you is enticing, try the RE. If you want to do some actual action photography, the GoPro might be your best bet. If you're on the fence, I say save that $70 and buy a lift ticket with it. Winter is coming.