HTC T8788 Breaks Cover, Sporting Windows Phone 7 and Heading to AT&T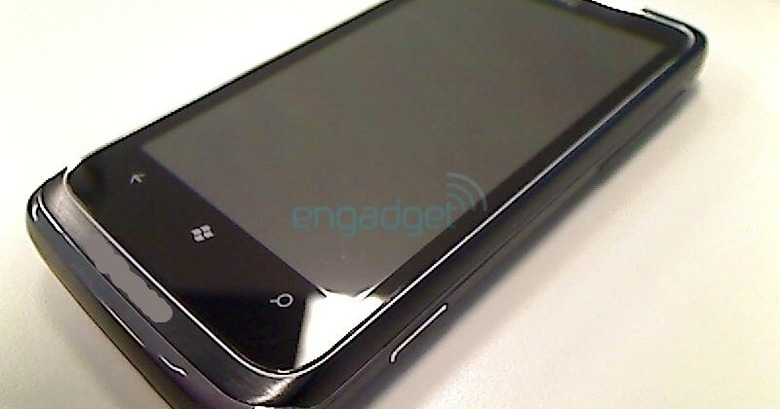 We already knew that AT&T was going to be the premiere partner for Microsoft's Windows Phone 7 launch later this year, but this is almost getting ridiculous. Coming off a wave of devices last week, now we're getting to see what else HTC is working on. The model number is T8788, and it's a landscape slider that holds a little surprise under that expansive display. There's no word on what the device will be called when it hits the market in the near future, though.
T8788 doesn't have the same ring to it, so we're hoping for something a bit more catchy soon. As far as features go, they seem pretty slim at this point. If you think the device looks a little think in this angled shot, that would be because it's featuring a landscape slider. However, you won't find a keyboard under there. No, not this time. Instead, there's a speaker. And, around the back? There's a kickstand. Which pretty much means this will (probably) be HTC's media device featuring Windows Phone 7.
There's no word on a release date quite yet, but in truth, we're not too worried about that right now. We're just perfectly happy staring at it. We're curious to find out how big that display is, along with its resolution. Make it big enough and sharp enough, we can't wait to start watching our favorite movies on it.
[via Engadget]