AT&T Samsung Cetus i917 Windows Phone 7 leaks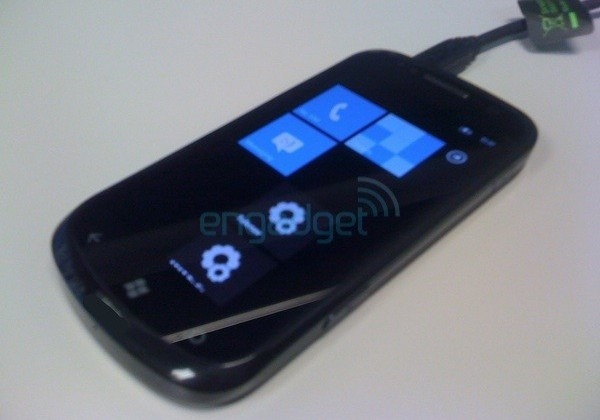 Windows Phone 7 must be close, because the leaks keep on coming.  Another Samsung smartphone has poked its head into the wild, believed to be the Samsung Cetus i917 headed to AT&T's clammy clutches.  Packing the usual WP7 hardware into a glossy black casing that's a little more discrete than HTC's two-tone Schubert/Mozart, we're guessing that means the previously spotted prototype was indeed just a model used for internal testing.
As for specs, last we heard Samsung were using a 4-inch AMOLED display – potentially one of their Super AMOLEDs as on the Galaxy S and Epic 4G – together with WiFi, Bluetooth 2.1, GPS, an FM radio and twin cameras, one for video calling at the front and another, 5-megapixel one on the back.  Obviously there'd be AT&T 3G in there too, together with some amount of internal storage since Microsoft aren't allowing hardware partners to fit microSD card slots.