LG C900 Breaks Cover, Featuring Windows Phone 7 and AT&T Branding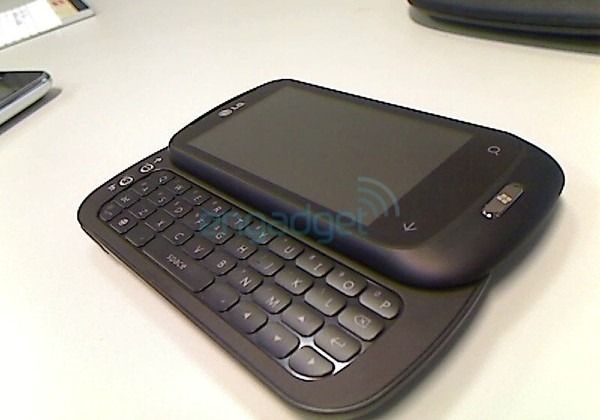 The Windows Phone 7 devices just keep on coming today. No word on what the deal is, but we're certainly not complaining. After all, with the unveiling of the Samsung Cetus, we feel like we can safely say that these devices don't look half bad. Of course, that's from a purely physical outlook, as we've not had any hands-on time with the devices, and that will certainly tell us if these devices are worthy of a second look.
For now though, we just get to see what they look like. With the LG C900, which features two capacitive touch buttons just underneath the display, and one chrome Windows key below that, the matte black look is taking over. Not only does it ordain the entire front panel (with the notable exception of the shiny screen, of course), it also has it covering the keys. Matte black may not be as eye-catching as shiny things, but at least it won't attract a load of fingerprints, either.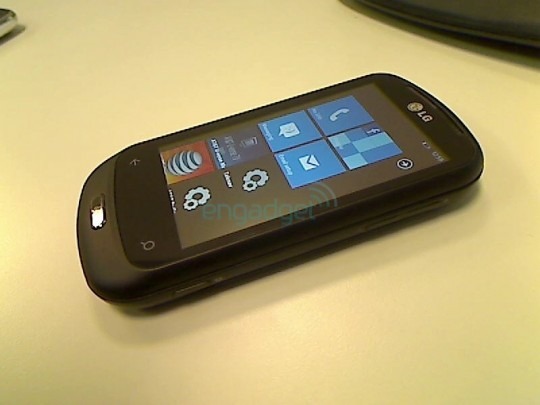 As far as AT&T branding goes, it's certainly noticeable, as it shows up clear as day on the homescreen. So, we can confirm that at least, with probably more on the way from other manufacturers, this device is making its way to the second largest wireless carrier in the United States (just like the Cetus). No confirmation, though, as to when that will be exactly. Will this be a device that makes it to the market before the year's end? We'll just have to wait and see. So, at this point, if you're looking to buy a Windows Phone 7 device, which are you leaning more towards? Samsung or LG?
[via Engadget]