HTC stock dives after Apple blocks smartphone shipments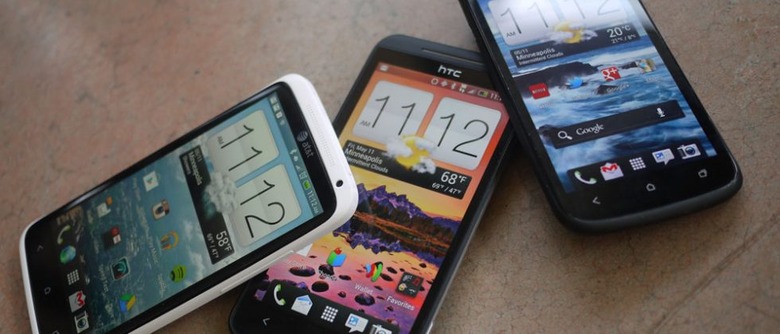 HTC's stock price has been sent into a tumble, after imports of new HTC handsets into the US were blocked in customs by an Apple complaint to the  ITC. The company had been riding high on positive reviews of the One X and EVO 4G LTE, but saw new supplies of the Android smartphones frozen indefinitely after the US International Trade Commission upheld Apple's complaint that the handsets infringe a patent held by the Cupertino company. HTC's share price has dropped over 6.5-percent since the news.
Most frustrating for HTC is the fact that the company believes it has already implemented a workaround to the patented technology, which details how information from one point in the phone – such as a phone number – can be linked to another aspect of the handset. However, the ITC must review the devices to ensure those changes are in compliance with the "limited exclusion order" granted to Apple back in December 2011.
"The US availability of the HTC One X and HTC EVO 4G LTE has been delayed due to a standard U.S. Customs review of shipments that is required after an ITC exclusion order" HTC told SlashGear in a statement yesterday. "We believe we are in compliance with the ruling and HTC is working closely with Customs to secure approval. The HTC One X and HTC EVO 4G LTE have been received enthusiastically by customers and we appreciate their patience as we work to get these products into their hands as soon as possible."
Sales of the One X had already begun on AT&T, though now HTC is warning that supplies could be constrained. The release of the HTC EVO 4G LTE, previously expected to take place this coming Friday, will now be delayed the company has confirmed.
No estimate for how long that delay may last, or just when One X supplies might come through, has been given, with HTC pleading ignorance and saying it depends on how fast Customs works. Apple is yet to comment on the ITC decision.