HTC signs up for the Apple tax: $6-8 per Android phone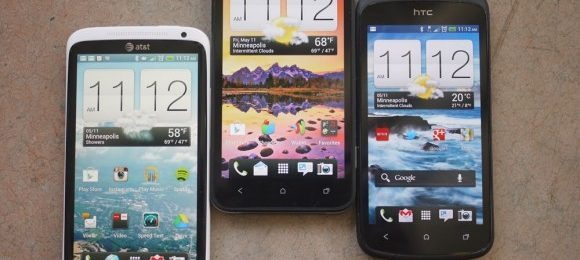 It would appear that HTC is now set up to pay two giant companies for the rights to use their patents rather than face their legal wrath: their newest being Apple for $6-8 USD a phone. The other company HTC is into for cash-per-device is Microsoft, revealed all the way back in 2010 as an industry changing agreement for $5 USD a phone. The difference between that fee and this are small for HTC and for Apple and Microsoft in the end, but for this one fact: it does still appear that Microsoft makes more from Android-carrying device patent license fees than it does from its own Windows Phone platform – though that may change in the oncoming Windows Phone 8 season.
This information on how much HTC is likely paying Apple comes from Sterne Agee analyst Shaw Wu, a man with vested interests in getting analysis right around these companies getting his own information from "conversations with industry sources." As it stands, should HTC continue to sell 30-35 million Android smartphones annually, they'll be paying $180-$280 million annually to Apple. HTC's total per phone payed to Microsoft and Apple will soon be between $11-$13 USD per phone – tiny or giant, however you choose to see it.
HTC's license fees here have more of an impact on the way Apple does business than it does on how it does business simply because Apple hasn't recently been entering into agreements like this – quite the opposite. Instead, Apple has been entering into litigation with groups such as Samsung – grabbing millions from them after arduous legal processes. Prolonged as those fights inevitably are, it may be that Apple has found a better way to do business with settlements such as these.
Have a peek at the timeline below to see other recent Apple legal matters – and see if you can tell why Apple may just want to be out of the courtroom as much as possible into the future. HTC too may be finding itself in either a really terrible place at the moment (not likely) or a great place – with both Microsoft and Apple having enough confidence in their future to make long-lasting agreements, be they negative or not.
[via Business Insider]