HTC Shift hands-on report and Euro availability details emerge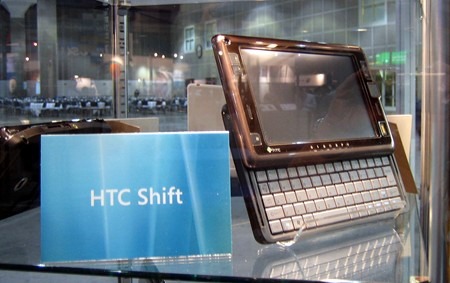 With a quiet bang HTC have launched their European site for the Shift UMPC.  Packing enough connectivity to confuse a network admin – it has 3G/HSDPA, GSM/GPRS/EDGE, Wi-Fi and Bluetooth 2.0 – as well as Microsoft Vista and a 7-inch touchscreen, the price may not be tiny at €1,200 ($1,700) but then neither is the functionality.
Steve over at the UMPC Portal was lucky enough to spend some hands-on time with the Shift, under the watchful eye of HTC Europe Executive Director Paul Ghent, and came away with mixed feelings.  The screen, apparently, although only 800 x 480, is bright and manages a decent interpolated 1024 x 600, while the 800MHz Stealy processor is reasonable enough.  On the other hand, the instant-boot "SnapVUE" section – which allows access to calendar, contacts, email and the like – isn't as fully featured as, say, a Windows Mobile dual-boot option, and the battery life on the prototype he tried was poor, managing just 2 hours with WiFi active.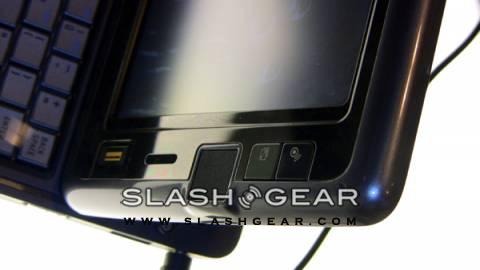 Still, to say that mobile users are excited about the HTC Shift would be a distinct understatement; we're promised some video from the hands-on experience, as well as solid US pricing information (the $1,700 figure above is just a currency conversion).  Apparently a number of European carriers are in talks regarding subsidised deals thanks to the HSDPA and GSM innards, making the Shift the first UMPC to be available through such channels and hopefully greater publicising what is still very much a niche product.  Expect it to drop in a four-week window at the end of October.