HTC Sense arrives on Magic in Asia; further updates unclear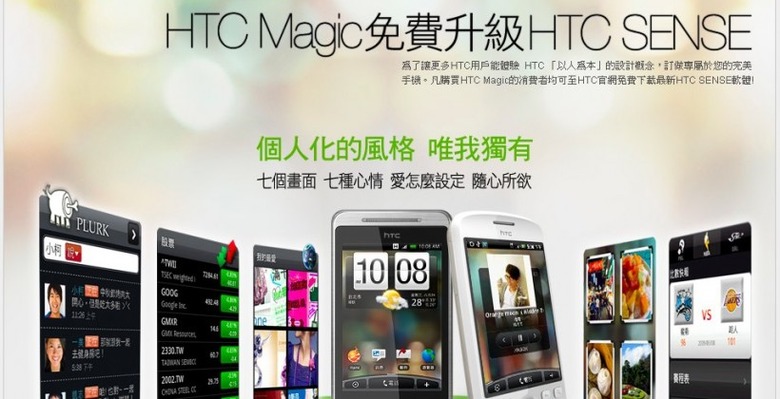 Back in August HTC confirmed that certain models in their Android line-up would eventually get an upgrade to HTC Sense, the UI debuted on the well-received HTC Hero.  Now HTC Asia has pushed out Sense for the Magic; however it appears to be only for unlocked versions of the Magic (and potentially only Asian-language models) rather than carrier-branded versions such as the T-Mobile myTouch 3G.
Unfortunately that's a side-effect of "with Google" branding, meaning that both the myTouch 3G and the Vodafone Magic are unlikely to be eligible for the update.  It's also unclear whether the original T-Mobile G1 (aka the HTC Dream) will be eligible for a Sense update.
HTC Sense not only tweaks the Android UI, increasing desktop panes from three to seven and adding various interactive widgets, but introduces social networking integration into the smartphone's contacts app.  Full details in our HTC Hero review.
[via Unwired View]