HTC Sensation With AT&T 3G/4G Support Hits FCC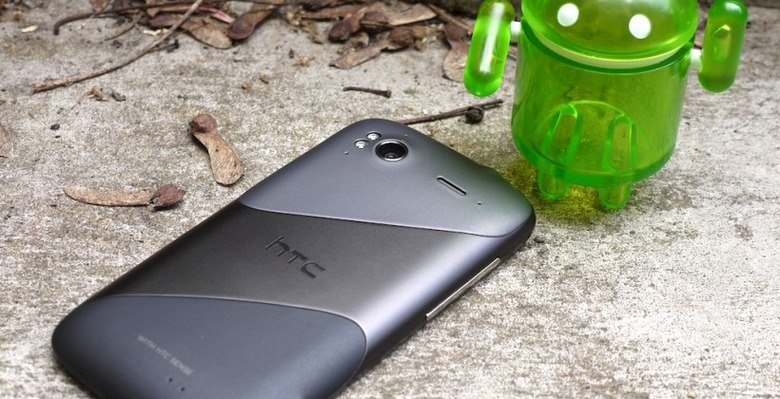 Could AT&T be getting an HTC Sensation 4G of its own? A version of the dual-core HTC superphone has been spotted crossing the FCC as the PG58110, complete with support for AT&T's GSM 850/1900 and WCMDA bands V and II. That would allow it both voice and data access on 3G and HSPA+ 4G networks.
Test photos and other details have been redacted thanks to a confidentiality request by HTC, so we're only guessing that this is the same Sensation device as we've already reviewed in European and US forms. That would mean a 1.2GHz dual-core Snapdragon processor, 4.3-inch qHD resolution display, 8-megapixel, 1080p-capable camera and WiFi b/g/n.
There's no confirmation that AT&T actually has the Sensation on the roadmap, of course, and just because the phone is FCC-approved, it doesn't mean it will necessarily end up in stores. Still, with it being such a high profile device, we can't imagine AT&T being too quick to turn its nose up.
[via Android Community]