HTC reportedly suspends "a number" of 2013 smartphone models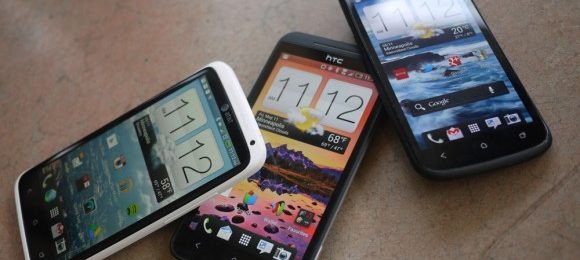 It's never good news when you hear a company possibly deciding to cut back on production of their devices for the future – today's report hits HTC in a particularly sensitive spot with supposed reductions in handset orders for 2013. This report comes from DigiTimes, a publication that, while they've certainly had some high-powered and absolutely correct insider-sourced stories in the past, has been known also to drop some utterly nonsensical bits of un-truth as well – so take this one with a grain of salt.
The report has it that because of the high sales of the Samsung Galaxy S III and the iPhone 5 stealing market share from HTC over the past year as well as their relative small sales with the new HTC Windows Phoene 8X, they may have to cut back on projections. This report specifically says that while HTC's smartphone shipments are expected to grow 10-15% sequentially in the first quarter of 2013, this is less than expected – compared to another non-substantiated (aka there's no solid source for this number) projection of 20-30% growth over the quarter.
"HTC has suspended development of a number of new models for 2013, reducing the visibility of its orders for handset components, the sources revealed. . ... However, the industry watchers believe that HTC is heading for a bumpy road ahead, since shipments of its Windows Phone 8-based smartphones have not been as strong as expected, while Apple's iPhone 5 and Samsung Electronics' Galaxy III have continued to enjoy brisk sales." – DigiTimes Anonymous "Industry Source"
The final assertion that the original report makes rings true enough; it says that because competition has become so fierce in the quickly-growing smartphone market in China, HTC has been forced to make some moves. They say that HTC is being "forced to enter the sub-CNY2,000 (US$321) segment", this being less than favorable for the company that's made it way in the smartphone universe as one that can be counted on to create top-tier products.
Then again, HTC just released the HTC Butterfly in several different forms around the world, one market after the other. We've been enjoying it here in the USA as the HTC DROID DNA carried by Verizon. Could it be that this report was simply yet completely off-base?