HTC Re action camera slashed to just $50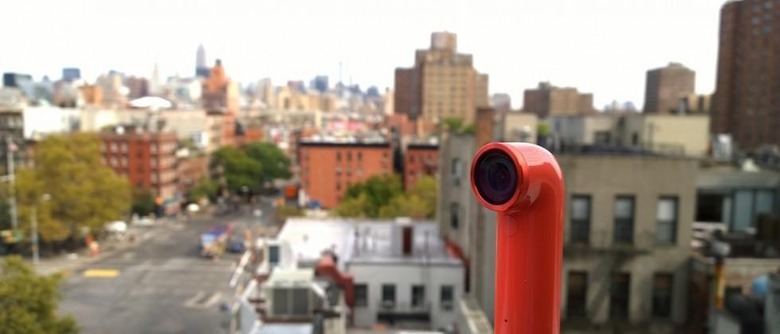 It was around this time last year that HTC unveiled a little stand-alone camera called the Re. With its periscope shape, it was, in a single word, odd. It was a bit of a cross between an action camera and a smartphone camera, but didn't exactly excel in either category. It was far from capable of capturing footage of the same quality of a GoPro, and while it has a 16-megapixel sensor, its photos and video were hardly better than a smartphone. But it was the asking price of $200 that made these issues a real problem.
Fortunately HTC has wised up and realized that the Re would do much better as an affordable pocket camera, and has dropped the price in the US to just $50. It's still the same device, and with its waterproofing and rugged design it can still find great use in outdoor or other messy situations.
In addition to its 16-megapixel sensor, the Re has a 146-degree wide-angle lens, and can shoot 30fps FHD video at 1080p, or 4x slow motion at 720p. It can handle being mounted to a bike or helmet, and when paired with the iOS or Android app will allow the phone to work as a viewfinder.
It may not produce the best images or video, but at a price of $50, the Re is certainly more enticing as something to pick up and play around with. As our review highlighted, being fun to use was the thing the Re nailed best.
SOURCE: HTC