HTC Radar Windows Phone Revealed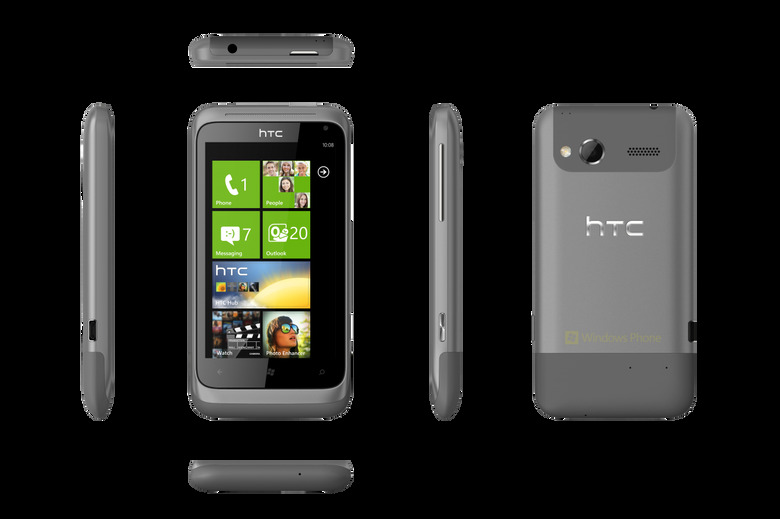 What we've got here is the second of at least two HTC Windows Phone devices that have or will be revealed this week at IFA 2011 in Berlin, Germany. What this device amounts to is a slightly less awesome version of the other Windows Phone we saw today coming from HTC as well. What this device has is a 3.8-inch display at 480 x 800 pixel resolution, HSPA and WXDMA connections along with Quad-band GSM, GPRS, and EDGE. Then there's the camera, and of course the fact that this device is running Windows Phone's most fruitiest of flavors.
This device has a 5 megapixel camera on the back with a 28mm lens, having an f/22 aperture and single LED flash on the back alongside a back-illuminated sensor. The front-facing camera on this device is rated at VGA, and the back again is capable of filming at 720p HD video. The battery is certainly a decent size at 1520 mAh, but then again when you think about it, no battery is the most fantastic in the world should you decide to use it to fly to Berlin and back calling people as you go!
Finally lets discuss for a moment the color options. There is two options, the first being Active White, this looking rather similar to a certain HTC tablet and another certain HTC handset that looks nearly identical to the HTC Radar here. But here's the thing: if it aint broke, don't fix it, and the HTC design and color scheme for their handset lines are certainly anything but broken!
Check it out and continue to follow along with us here at IFA 2011 for more fun.