HTC planning Atom & Snapdragon MIDs after Eee buries UMPC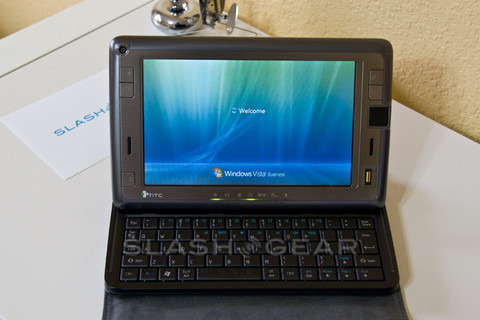 HTC is looking to the success of the ASUS Eee range to reconfigure its own product strategy, according to a DigiTimes report.  HTC president and CEO, Peter Chou, is quoted as stating that the Eee's success has impacted significantly on UMPC development, and that HTC will be forced to "adjust its deployment" of UMPCs.  Currently the HTC Shift is the best-known UMPC from the company.
However Chou would not be pressed to clarify the change in strategy, saying only that the focus of HTC's development will "be to continue to strengthen users' Internet experience through mobile devices."  The company plans ten new handsets for release in the second half of 2008, including new Diamond and Touch Pro devices.
The word from Taiwanese market sources, however, is that HTC are working on Mobile Internet Devices (MIDs), based on the popular Intel Atom CPU and Qualcomm's Snapdragon chipset.  The prediction is that these new models will also be launched in the latter part of 2008.