HTC One X vs HTC One S Benchmarking War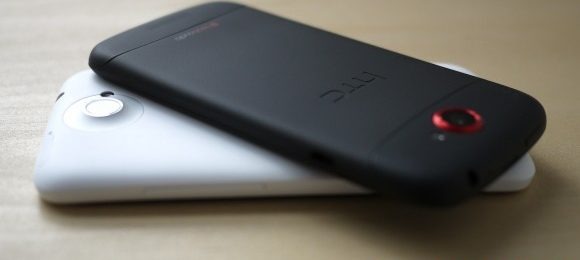 The HTC One series has been released in part in Europe, with both hero devices HTC One S and HTC One X hitting the market with resounding reviews across the web. The HTC One X, in the configuration its in here in its international release, has an NVIDIA Tegra 3 quad-core processor with 4-PLUS-1 technology to back it up. The HTC One S, on the other hand, has a Qualcomm Snapdragon S4 dual-core processor running its innards. Let's have a look at how these two setups compare.
The first thing you're going to have to take into consideration here while we go through the following benchmarks is that these devices have different sets of hardware involved in them. The HTC One X has a much larger display than the HTC One S, and a quad-core processor from NVIDIA has a different way of going about working with your device than a Qualcomm dual-core processor does. I suggest you take a look at the following links before you see the benchmarks below to get a more full picture of what it means to work with these two devices:
First we'll take a look at perhaps the most famous benchmark out there right this minute, Quadrant. Here you'll want to pay attention to the CPU scores for some real jolts: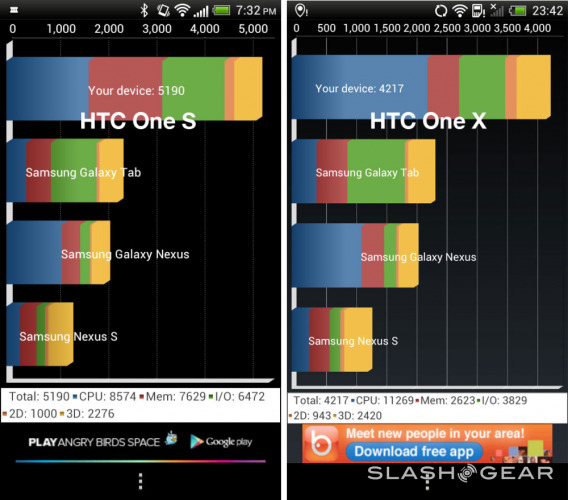 Next we've got Linpack run several times for both machines: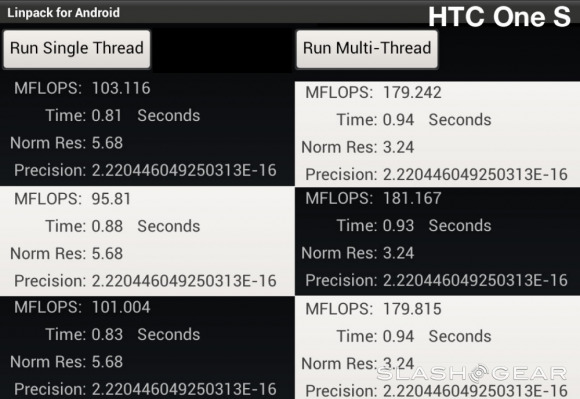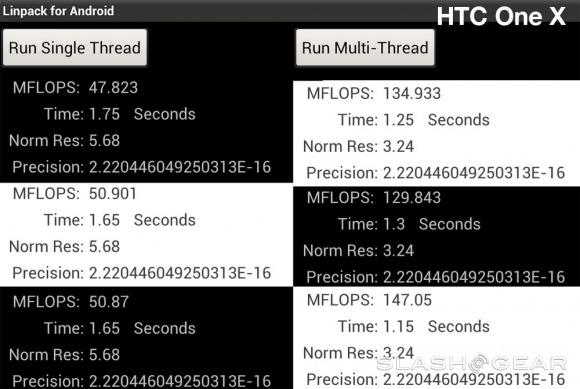 SmartBench 2012 gives us another view of tests that are rather similar to what Quadrant runs: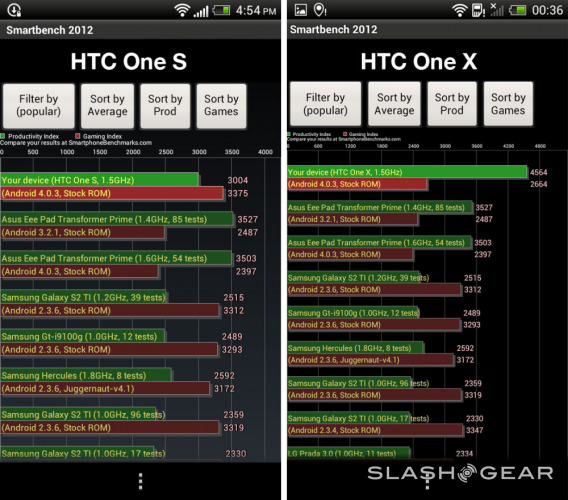 CF-Bench not only tells us benchmarking scores based on its synthetic tests, it lets us know the names of the architectures we're testing as well: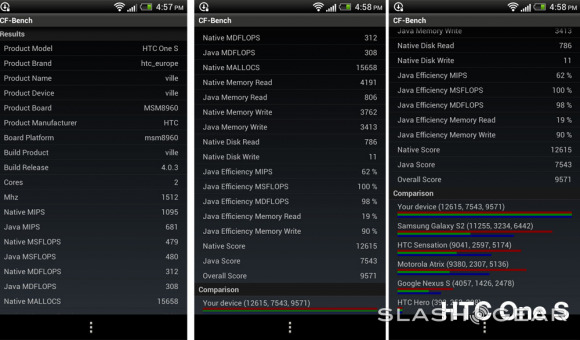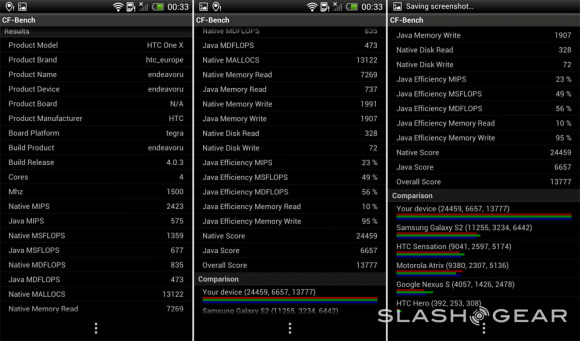 And of course there's AnTuTu, an overclocking app that works to check every level of the CPU and GPU as well: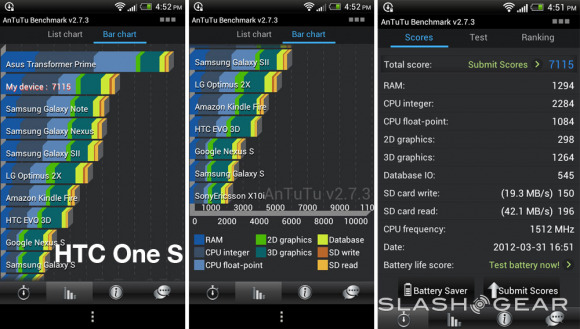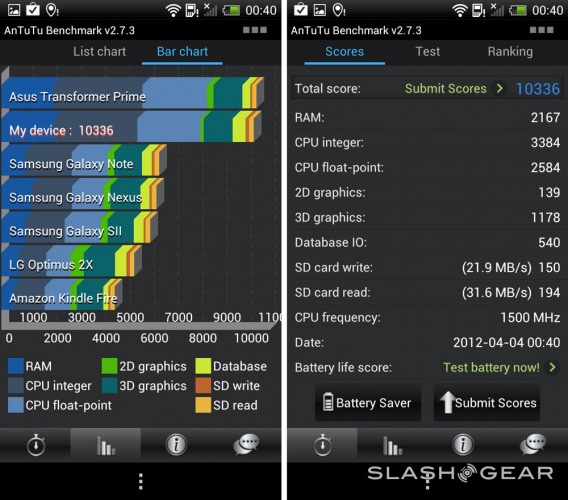 We'll eventually be getting the HTC One X here in the United States where it'll have the Snapdragon S4 SoC inside. At that point we'll be able to really, truly compare the power of the Tegra 3 to the Snapdragon S4 because they'll have the same hardware surrounding them – it'll be mono e mono, hand-to-hand combat for real. Until then, stay tuned to SlashGear for more HTC One action!