HTC One X, One S getting Jelly Bean this month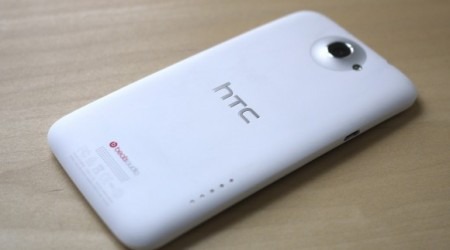 This morning, HTC officially outed its One X+ and One VX smartphones. We even got our hands on the One X+ (spoiler alert: it's pretty cool). However, in the midst of the announcements was the news that two of HTC's older One smartphones will be upgraded to Android 4.1 Jelly Bean sometime this month.
HTC promised back in July that it would bring Jelly Bean to the One X and One S, and it looks like the company is finally delivering on that promise. No specific date has been said yet, but the timeline for these kinds of updates usually depends on the carriers anyway — the One X is available on AT&T's network, and the One S is offered by T-Mobile.
The HTC One X features a 4.7-inch 1280x720 display and comes packing with Tegra 3 and a 1.5GHz quad-core ARM Cortex-A9 processor with 1GB of RAM on board. Meanwhile, the HTC One S has a 4.3-inch 960x540 display and comes with a 1.5GHz dual-core Qualcomm Snapdragon S4 processor with 1GB of RAM and 16GB of internal storage.
We reported earlier this morning that 1.8% of Android users are now on Jelly Bean, which is up from 1.2% a month ago. That's certainly not a large percentage, but you have to be patient with Android updates. Android 2.3 Gingerbread is still the most popular version, which claims over half of the market share at 56%.