HTC One X and One S captured in the wild
This week we're more than pumped up to check out HTC's offering next week at Mobile World Congress 2012, and it appears that the folks at IT Pro Portal have had a stroke of luck seeing the first device in HTC's lineup for themselves. What you're looking at appears to be what many are calling the HTC One X, a device which has been tipped to have a quad-core NVIDIA Tegra 2 processor, an 8 megapixel camera on the back, and 4.7-inch super bright display. And by the looks of it, it's going to be one fantastic looking beast!
This device is set to have three Android menu buttons along the bottom, each of them corresponding to one of the Android 4.0 Ice Cream Sandwich buttons we've seen on-screen on the Galaxy Nexus in the past, one for back, one for home, and one to see a list of the apps you've currently got running. This device has been said to contain a microSD card slot (more than likely under the battery cover) and a feel not unlike what we've held in our hands in the HTC Sensation.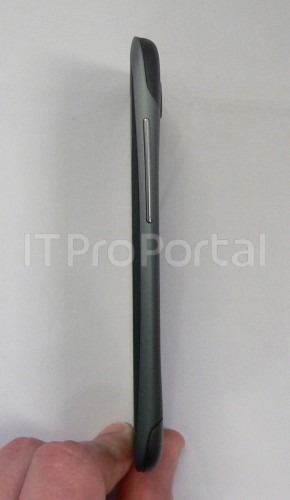 This device has been said the be launching alongside the HTC One V and the HTC One S, and also according to IT Pro Portal they'll all be launched this weekend in Barcelona. Above you'll see the HTC One X and below you'll see the HTC One S photographed next to the device we saw launch last year, again, the HTC Sensation. Follow along with us all week starting this weekend for all the HTC news you can handle through our [MWC 2012 portal] – active now!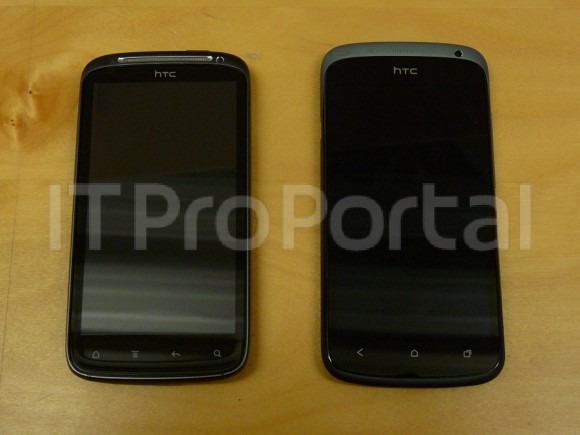 [via IT Pro Portal]