HTC One with octa-core processor tipped incoming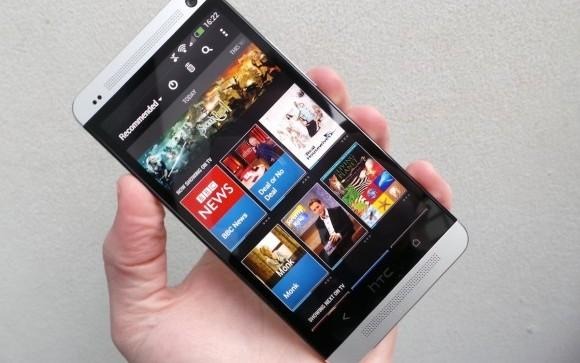 Recent rumors are suggesting that HTC is working on an updated model of the One smartphone. And just to clarify, we are not talking about the often rumored HTC One Max, but another variant of the HTC One. According to the details, HTC is working on a new model One with an octa-core processor and 3GB of RAM.
There is also said to be some software tweaks expected on this new model, but the main focus appears to be on the processor and RAM. In comparison, the current model HTC One sports a Qualcomm Snapdragon 600 processor with 2GB of RAM. While the One is no longer the newest smartphone on the market, it did score some rather impressive benchmarks that should still hold up nicely today. Taking a look back to February and we saw a Quadrant score that topped out a little more than 12,000.
Aside from the bump in processor and RAM, the remanding hardware is said to be the same. Basically, that means you will still have a handset with a 4.7-inch display, 2300 mAh battery and UltraPixel camera on the backside. Touching back to some of those expected software tweaks and those look to include a 'clear audio option' which is said to help enhance audio performance and improve clarity during phone calls.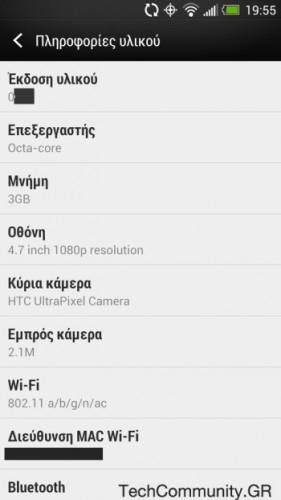 As evidence towards this change, the folks at the Greek language techcommunity.gr have offered up the above screenshot detailing the specs. But as always, until we hear something direct from HTC we have to take this as nothing more than rumor. After all, based on previous history, screenshots such as these have been proven easy enough to fake.
VIA: GSM Arena