HTC One W8 leaked photos - Windows Phone in premium coating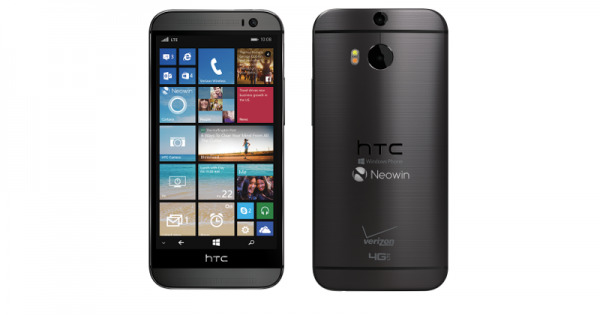 We are practically just a day away from HTC's hush-hush New York City media event where the manufacturer is expected to unveil the newest and one of the very few non-Nokia Windows Phone device.  But of course, there is always room for last minute leaks, including this hi-res photos of what the smartphone might look like.
When you look only at the rear of the device, it might be hard to tell that this isn't even the HTC One M8. Except of course for that Windows Phone name engraved right in the middle. And that might be a good thing,  considering that the One M8 is one of the more premium looking devices in the Android market. The back cover also reveals that this smartphone,  whatever its final name will be,  will be heading to Verizon,  initially if not exclusively.
Flip the phone over and you finally see what will make this phone stand out from HTC's roster. Granted this is not the first nor the only Windows Phone device in the manufacturer's catalog, but it is definitely the most premium looking one. Scratch that. This might be the most premium looking Windows Phone. Period. Unless of course you have a penchant for Nokia's rather colorful Lumia series.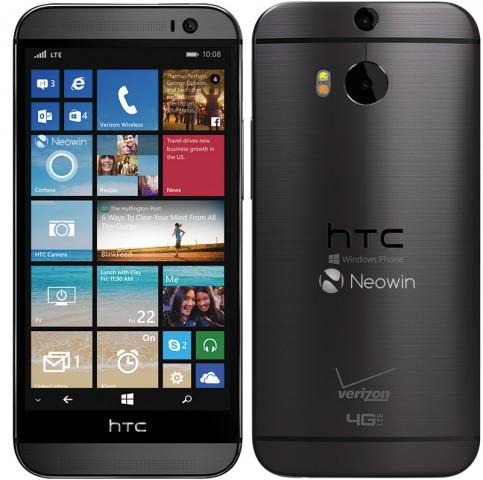 Deep inside this HTC "One W8" is believed to sport high end specs to match the One M8, including a 2.3 GHz quad-core Qualcomm Snapdragon 801, 2 GB of RAM, 32 GB of internal storage (with a microSD card slot option) and a 5-inch Full HD LCD3 screen.
The device is expected to have the same Duo Camera setup on the One M8, which will be interesting as it will be the first time the Windows Phone OS will be exposed to such a feature. Equally interesting is word that the device will be compatible with HTC's Dot View caes, again another first for the mobile platform. Windows Phone fans will definitely be waiting with bated breath for this upcoming contender not only in the rather small Windows Phone arena but in the general mobile race as well.
VIA: Neowin