HTC One V Beats Audio phone tipped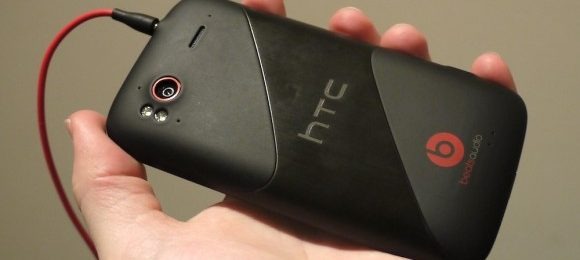 HTC's Mobile World Congress secrets continue to leak, with branding for a third new smartphone emerging after yesterday's HTC One X and One S revelation, and even talk of a fourth device. The handset until now known by its HTC Primo codename could launch as the HTC One V, so Pocket-lint's sources maintain, a Beats Audio device with mid-range specs and running Ice Cream Sandwich.
The HTC One V – which would presumably be branded with a superscript "V", as is expected to be the case with the other One-series handsets – is tipped to offer a 3.7-inch display, 1GHz processor and 1GB of RAM. It will also have a 5-megapixel main camera that tops out at 720p HD video recording, so the insiders believe.
Beyond that, there are whispers of a fourth device queued up for the Barcelona mobile show, the HTC One XL, though details on the device are scant. Given HTC has already used the "XL" suffix before for its screen-size-boosted Sensation XL, that might suggest a larger – though not necessarily any more powerful – device than the One V.
There's also talk of a tablet, still unnamed, along with whispers of a Spotify-rivaling streaming music service. As we said yesterday, with Samsung opting out of MWC for its Galaxy S III launch, HTC potentially has the stage to turn its fortunes around; it remains to be seen whether the new HTC One series can actually deliver on that.