HTC One Official: 4.7-Inch Android With 4MP "UltraPixel" Magic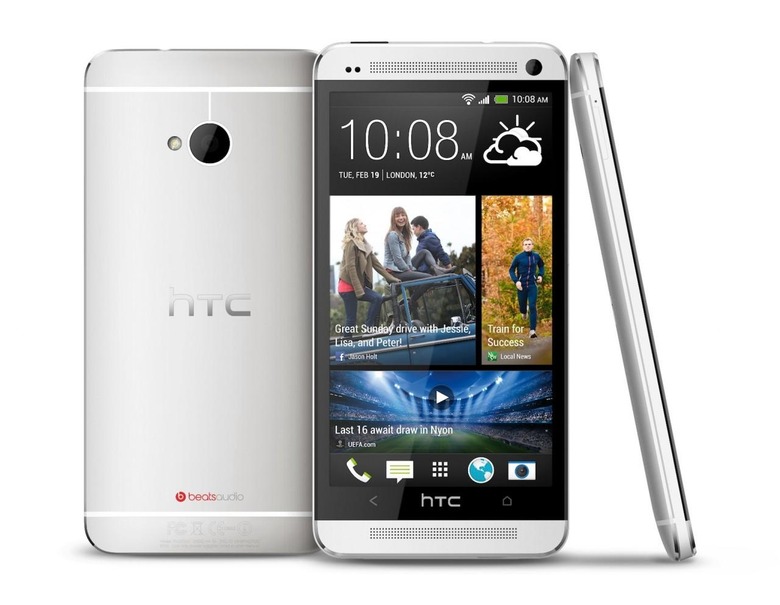 The HTC One is here, a new Android flagship wrapping the innovation we've known HTC for up in a sleek all-metal chassis with no compromise on specifications. A 4.7-inch Full HD smartphone packing a 1.7GHz quadcore Snapdragon 600 processor, beautiful crafting, and a slick new version of HTC Sense, it'll begin its global roll-out in March 2013. There are some quirks on the spec-sheet, though, not least the "UltraPixel" camera with its 4-megapixel-equivalent resolution but which, HTC insists, is far more suited to the sort of everyday photography common among most users, and the "Zoe" system which blends stills and videos. In short, it's the super-phone HTC is counting on to turn around its fortunes in 2013.
Measuring in at 137.4 x 68.2 x 9.3mm (tapering to 5mm at the edges) and 143g, the HTC One is hewn from a solid block of aluminum and built around a magnesium core: there's just enough plastic – such as the two narrow injected strips across the back panel, white on the brushed silver One; black on the matte black One – to allow the radios to do their thing. The metal itself is specially created for HTC, and the focus on a quality hand-feel does mean that one feature – wireless charging – isn't supported. Instead, you'll have to hook up a regular microUSB charger, to a port which also supports MHL-HDMI output for your TV.
Otherwise, all the boxes are ticked. There's LTE support (800/1800/2600) as well as HSPA+, WiFi a/b/g/n, Bluetooth 4.0 with aptX, GPS/AGPS/GLONASS, and the usual array of sensors: motion, digital compass, gyroscope, and ambient light detection. The quadcore processor is paired with 2GB of memory and either 32GB or 64GB of internal storage (though, in the UK and Europe for instance, HTC doesn't have immediate plans to offer the larger-capacity version); no microSD port, however, and the 2,300 mAh battery is non-removeable.
So far so good, but the HTC One X+ had all the specs you'd demand, and still struggled to differentiate itself against Samsung's Galaxy S III and Apple's iPhone 5. So, HTC has stepped up its game elsewhere, finessing other elements of the phone experience. There's Beats Audio with individual amplifiers for headphones and speaker, just as on the 8X, but the HTC One gets front-facing 16 x 9 mm stereo speakers behind its broad, micro-drilled grilles. The drivers use a floating-membrane system, rather than piezo-electric as is more common, and sit in chambers that are roughly twice the size of typical rivals: that means more room to move, and so more volume. The amps use dynamic monitoring, too, constantly adjusting the power so as to maximize the output without straying into distortion: in all, HTC claims, it's 4x louder than some rival phones.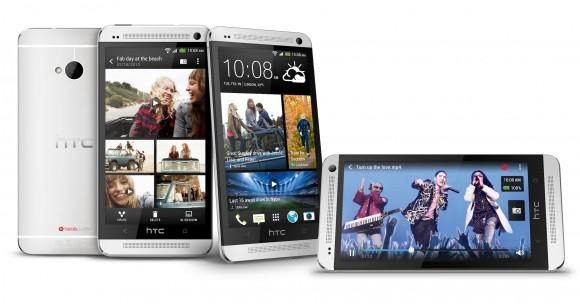 Audio input gets renewed attention too, with a dual-microphone system that is suited both to regular volumes – such as normal conversation – and high-volume environments like concerts. The high sound pressure microphone automatically switches on in the 70dB to 120dB range, while the high signal-to-noise microphone, the more sensitive of the two, works in the 10dB to 70dB range; both support stereo recording and HDR sound.
In a world where 13-megapixel cameras are becoming the new commonplace, HTC has taken a wildly different tack with the HTC One. In pure equivalence terms, the One tops out at 4-megapixel resolution (half that of 2012's One X); however, that's really just a side effect of HTC's "UltraPixel" technology.
The focus is on individual pixel size, not how many pixels can be packed into an increasingly dense sensor. The latter strategy, HTC points out, results in pixels that struggle to capture sufficient light unless you're outdoors in perfect conditions; everywhere else you get images that are both high in resolution and noise. The HTC One works differently: its custom sensor uses 2.0 micrometer pixels (4um square) almost double the size of the pixels in an 8-megapixel phone camera, and with more than 313-percent the light-gathering potential of a 13-megapixel sensor. Large pixels mean more data, HTC says, which means you can do more with that data.
There's also 2-axis optical image stabilization, an f/2.0 aperture lens, HDR audio for the Full HD video recording – which is also supported by the 2.1-megapixel front-facing camera, that has HTC's favorite 88-degree wide angle lens for more accommodating group shots – and a new ImageChip, HTC's proprietary camera DSP. That can handle real-time HDR video, for instance, at 60fps in 720p resolution (or 30fps at 1080p).
Simultaneous photo and video capture is used in one of HTC's key software introductions in the One: Zoe photography. The One will allow you to fire off stills or video separately, as always, but you can also shoot Zoes: a combination of a 3.6s video clip (0.6s kept from just before you hit the record button, then 3s from that point on) in 1080p resolution, and twenty burst stills (five before the button is pressed; fifteen after), again at full resolution. The cluster of frames can be used to do face replacing pulling an expression from one frame into another, to piece together a shot where everyone is smiling, for instance – or object-removal, or you can pull out different stills from the video to keep.
The new gallery, though, is split by default into "Events" – you can split and merge different stills, videos, and Zoes to create your own manually, too – and the Zoe clips are shown looping in the regular view, animated like a Harry Potter newspaper. There's also a highlight reel topper, a 30s-long, automatically curated summary of the content in that Event; you can choose from six different themes (each with its own filters, musical backing track, and overall mood) and hit remix to instantly juggle the edit. Press the share button, and you can upload an MP4 to YouTube, Facebook, or any other sharing service Android supports.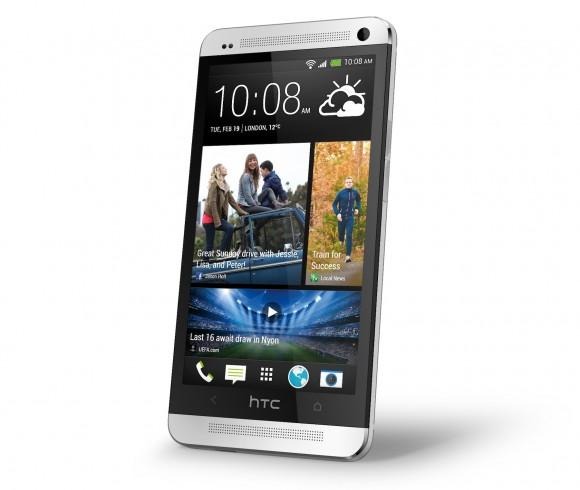 There's also Zoe Share, however, HTC's new social network for publicly showing off Zoe content. As well as the highlight reel, this allows up to ten stills or 3.6s Zoe clips to be uploaded to an online gallery (either over 3G/4G or WiFi) and then, once it's all uploaded, gives you a shareable URL in the Android notification bar. Viewers see first the 30s video and can then browse through the individual content, and each upload lasts for thirty days before being automatically deleted.
Zoe isn't the only new aspect of Sense 5; in fact, the new software looks different from the outset. HTC's consumer research revealed that, while user-customizable home screens have been a factor of Android since the outset, for most users it's a set-and-forget arrangement, and so the initial default on the One isn't the traditional desktop at all. Instead, it's the BlinkFeed, a Flipboard-style endless scrolling list pulling content from online news providers, your own Facebook, Twitter, LinkedIn, and Flickr feeds, news from local apps (such as timely Zoe clips from the gallery, if you're revisiting a location you went to before and used the camera), and, first thing in the morning, an agenda summary for the day ahead.
BlinkFeed isn't intended to replace standalone apps – such as your Twitter or Facebook client – but act as a gateway to them: tapping a story, which is laid out with dynamically adjusting thumbnail sizes, opens up the relevant app (the defaults at present, though user-customization preferences is likely in a future iteration. By default, BlinkFeed updates every 2hrs when there's a WiFi connection, or manually – by pulling down the list – over cellular data, though those frequencies can be changed. HTC is working with thousands of service providers to inject geographically appropriate content, which can be selected either by category (e.g. Sport, Technology, Design) or by provider (e.g. CNN, BBC), or turned off altogether so that only local content appears; eventually there'll be Google+ integration, through it's not there in version one, and similarly you won't be able to add your own RSS sources, at least initially.
The regular homescreen – two panes by default – is a left-swipe away, where you can have all the icons and widgets you want. Or, you can default to the all-apps view, with a choice of a 3x3 or 4x5 grid and folder support. Sense 5 pares back the iconography in keeping with the underlying Android 4.1.2 (4.2 is in the pipeline, HTC tells us, and should arrive "pretty quickly" though the only real difference One owners will probably notice is the Quick Settings feature) and does away with most of the unnecessary gradients and 3D effects of previous iterations; there's also plentiful use of the Roboto font, particularly the condensed version in the BlinkFeed view. A long-press of the capacitive Home button opens Google Now, while a double-tap shows the "recent apps" switcher; there's also a capacitive Back button and volume keys on the side, with the power/lock key on the top edge.
That power button does hide another secret, however: it looks like black plastic, but it's actually an IR blaster. HTC uses it with the simply-named TV app, which turns the One into an intelligent universal remote of sorts. Powered by Peel, it shows all of the content available from whatever TV service you have – free-to-air, cable, DirecTV, satellite, Freeview, etc. – with a now-playing view (complete with a progress bar showing how far through each show is) and a full EPG a pivot away. Tap the show, and you can see a summary, as well as automatically switch to that channel; if you favorite a show, the TV app will push a reminder into the BlinkFeed when there's a new episode coming up.
In addition to live TV, there's also on-demand support. The One can pull in content from Hulu, Crackle, and HTC Watch (no Netflix at launch, though HTC is "working on it"); by default it opens on the device itself, but if you have an appropriate set-top box, such as HTC's own MediaLink, you can have the content open on your TV instead.
It all makes for an ambitious device, and the HTC One is shaping up to be a strong performer from HTC – arguably its best handset to-date. HTC says the One's global launch (see here for individual carriers, with HTC saying it has had "the best ever engagement from operators" on this device) will begin in mid-March, perfectly timed of course to take on Samsung's Galaxy S 4.
We'll have much, much more on the HTC One in our hands-on coverage today.