HTC One "M8" reportedly arriving in March with twin-sensor camera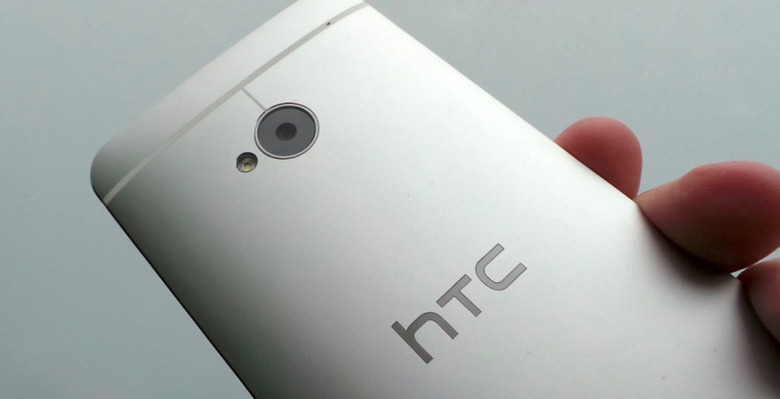 Following the case leak that took place yesterday, an additional source has cropped up with information on the next iteration of the HTC One, the "M8". Reportedly, the upcoming handset will be released this March, the specific date though unknown, and will bring with it, among other things, a twin-sensor camera on the back.
This particular leak comes from a person "with direct knowledge of [HTC's] plans", according to Bloomberg. The twin-sensors design will give the camera a boost in quality, namely helping provide better depth of field and focus, as well as improved image quality overall. The next iteration will feature, according to the source, an "improved version" of the maker's Ultrapixel camera.
Beyond the camera, the source says it will retain the HTC One name and have a larger screen of "at least 5 inches" but smaller than the HTC One Max's 5.9-inches, as well as retaining most of the design aspects from last year's series lineup. Under the hood, this source says users will find a Qualcomm Snapdragon processor.
The case leak that surfaced yesterday suggests the display size will fall more towards the original's size than the HTC One Max's. There is also, assuming the images are valid, a bit of a design shakeup regarding the LED flash's placement, which upon first glance seems to have disappeared altogether. The design itself, meanwhile, looks a bit more rounded than the original HTC One.
SOURCE: Bloomberg