HTC One M8 Extreme Power Saving Mode: up all day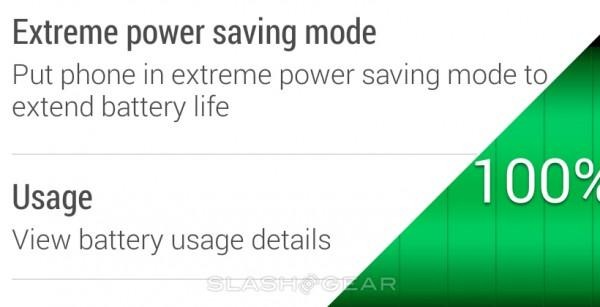 There are several elements contributing the the HTC One M8's ability to last all day in the field with minimal charging. One is the Qualcomm Snapdragon 801 processor's ability to make optimum use of the energy it does expend. Another is Quick Charge 2.0 – a system that, though not entirely ready to roll right out of the box*, allows you to charge extremely quickly. Finally – and perhaps most importantly – the HTC One M8 works with "Extreme Power Saving Mode."
With Extreme Power Saving mode, you're turning on an array of features when the phone reaches 20-, 10-, or 5-percent charge remaining. You can also set Extreme Power Saving mode on manually if you do so desire, allowing you to run with as much battery time as you possibly can with the HTC One M8.
With Extreme Power Saving mode, the biggest change is the limitation of the phone to five key features. These features are as follows:
• Phone
• Messages
• HTC's mail app (to be refreshed manually)
• Calendar
• Calculator
Everything else is turned off completely. While for most users this feature may seem extreme, it'll be a real life-saver – perhaps some cases in a very real way – when battery times run low. It's suggested that this mode can stretch a 5-percent battery out to 15 hours inside Power Saving Mode – we'll still need to head to the field to test this bit in real-time.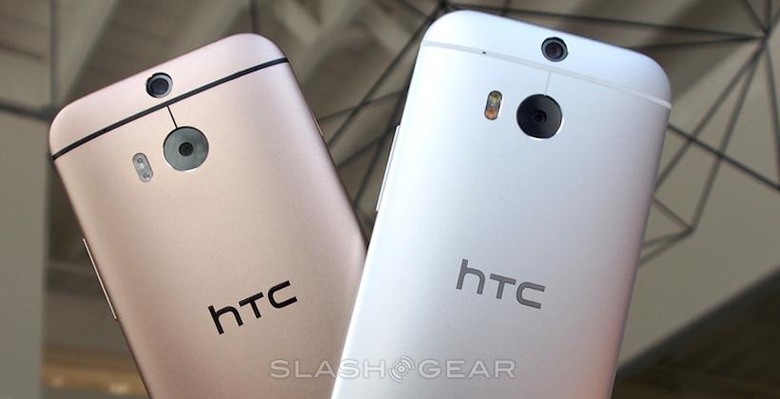 You won't have a camera to use in Extreme Power Saving mode, and you won't be able to run Google Hangouts. You won't even be able to run Twitter – perish the thought. Instead, this mode is made to keep you in battery time with the bare minimum, and to keep you there as long as possible.
Also note that the HTC One M8 will work – eventually – with Quick Charge 2.0. *At launch, the HTC One M8 wont have a Quick Charge 2.0 cord in the box. Once you are able to get one (later this year as an optional accessory, we're to understand), you'll be able to work with support for 1.67 amps and Quick Charge 2.0 in full.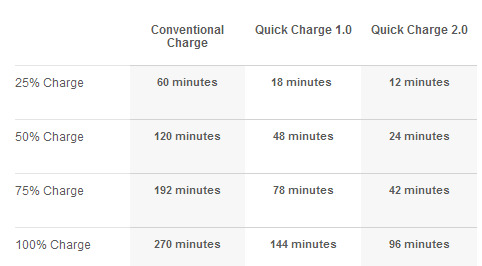 Have a peek at a litany of additional details on the HTC One M8 in the timeline below. Stay tuned also for our full hands-on treatment of the HTC One M8 as well as our full review, coming up sooner than later!