HTC One gold vs Gold hands-on: 24kt vs Amber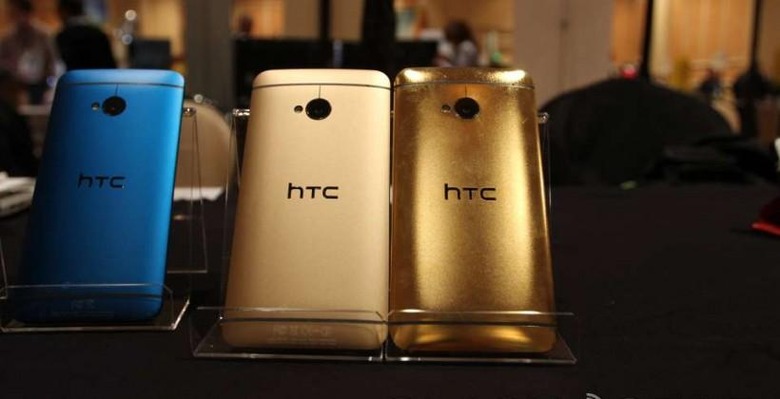 It's time to get up close and personal with the full collection of HTC One devices – and not just the different sizes. Here we've gotten the opportunity at CES 2014 to have a peek at (nearly) the entire set of HTC One color models save one: there's a slightly different shade of Blue out there that we've only ever seen overseas. Here we've got gold vs gold, too – that's 24kt gold vs the Amber Gold that's coming to the UK imminently.
In the original HTC One Gold you're having a peek at a rather expensive piece of equipment. No longer is this device a device that's just going to run you a few hundred dollars – this is real 24kt gold plating, rolling with a $2,500 USD price tag. It's not exactly for the common user.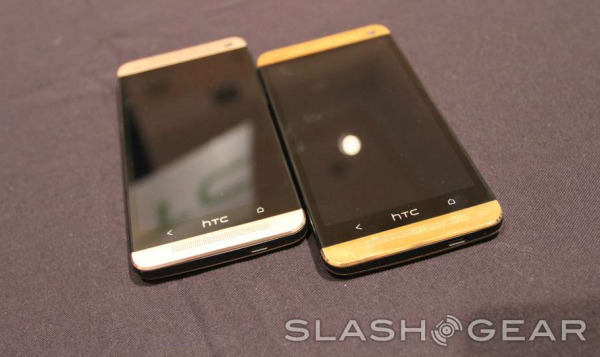 Then there's the newer Amber Gold model. This device will be delivered for the HTC One Max as well, but what we're seeing here is the original. This device – like the other colors you're seeing here – runs with the same internals as its common-colored counterpart. Of course this unit being from Europe, you won't be rolling with CDMA here in the states, but you will indeed be able to get your shine on.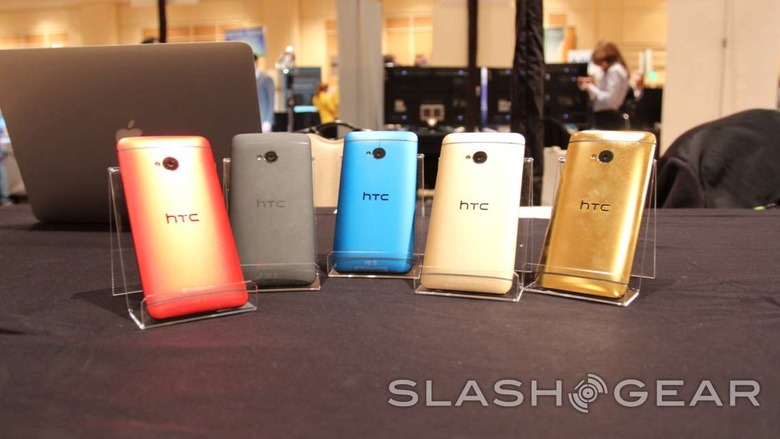 You'll find the shinier gold to be the much more extravagant while the slightly more matte delivery is closer to that of the reds and the blues of the other color deliveries. Which one would you put your hands on if you had the chance? How about if you had to factor in cash cost?