HTC One Android 4.2.2 (with Sense 5.0) update detailed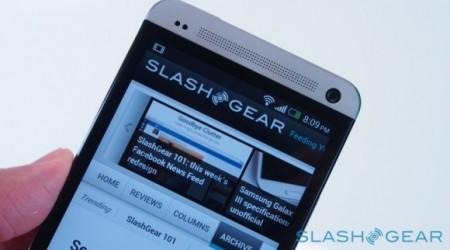 The update to Android 4.2.2 Jelly Bean on both the HTC One and the HTC Butterfly (international version of the DROID DNA, that is), has been a long time coming. Today it's appeared only on some international models of the HTC One with a bit of a boost to Sense 5.0 as well (without the name change) – and the aesthetic changes are what's heading the pack. While we're expecting this change to hit carrier models in the near future, right this minute it's just popping up on a select few models across the sea.
Several relatively minor changes have been made to the user interface here with Android 4.2.2 coming to the HTC One – and to the Butterfly in a similar manor, we must expect soon. The first of these is the addition of an option to change what happens when you hold down the Home button in the lower right of the HTC One's front panel – now instead of only being able to access Google Now, you'll be able to set a long-press to access the long-lost "menu" key.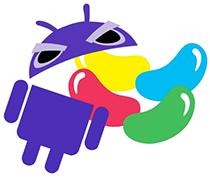 The app drawer and dock have been updated to allow the dock to be made bare, and for icons to stick to the drawer even when they're also pushed to the dock. "Daydream" has been added, this being the screensaver oddity found in stock Android 4.2.2 for docking, charging, or whatever else you want to have it appear during.
This update adds the ability to work with Android-native sound profiles – aka EQS or equalizer controls. These controls can be found by tapping one's EQS icon in the upper right corner of the notifications menu.
Finally you'll now be able to show the battery level with a percentage indicator next to your battery icon – this is accessible under settings, power, show battery level.
All of this will be accessible by HTC One users without carrier ties in the near future, while the amount of time between here and the carrier-tied updates is at the moment completely unknown. We'll continue to explore and let you know if anything else fantastically different pops up between here and your own update – stay tuned!