HTC One 2 M8: this is (essentially) it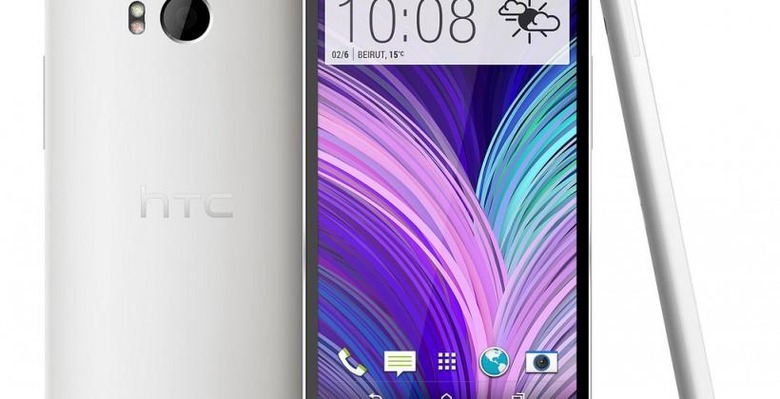 Today we're getting a glimpse of what will (essentially) be the final construct of the next
. While we're not entirely sure about the name just yet – HTC One 2 is a placeholder – there's a fellow by the name of
that's done an amazing amount of work mocking up a device that looks entirely real. Based on what we know so far – or think we know – the device you see before you is a dead ringer for the second edition of the HTC One.
You'll see in the comparison image below that this device is a bit longer (taller) than the HTC One. This device is code-named M7 while the next HTC One is called M8, as indicated in the mockup as well. Here you'll find both devices to be essentially the same width as well, while the M8's display is significantly larger.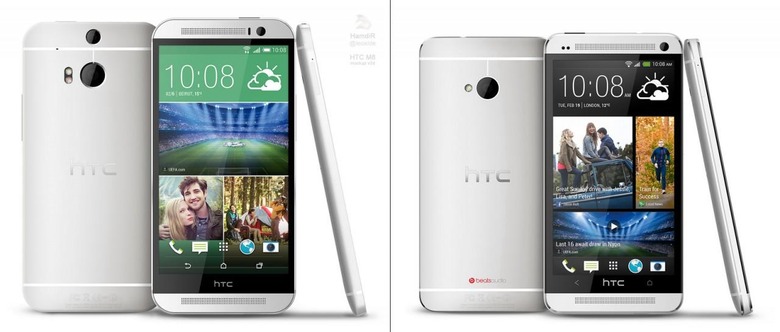 You'll also find that the HTC logo below has been made just a bit smaller – this is because the area holding the logo below the display no longer houses the back and home buttons as before. Instead HTC appears to move forward with a set of onscreen buttons like Motorola and LG.
This display will be larger than the HTC One's 4.7-inch display, but smaller than the HTC One Max's 5.9-inch display. We're going to go ahead and take a stab at 5- or 5.1-inches.
The second camera lens you see above the first may not have anything to do with fingerprint sensing. As the HTC One Max was delivered with a fingerprint sensor that looks nothing like this unit here, the
note from earlier this week seems to hold up.
There it's suggested that this second camera array will allow the camera to have better focus – and quicker focus, we must assume. It'll also have a better depth of field and add to image quality in its final amalgamation as well. These bits will also continue to work with the "Ultrapixel" brand name.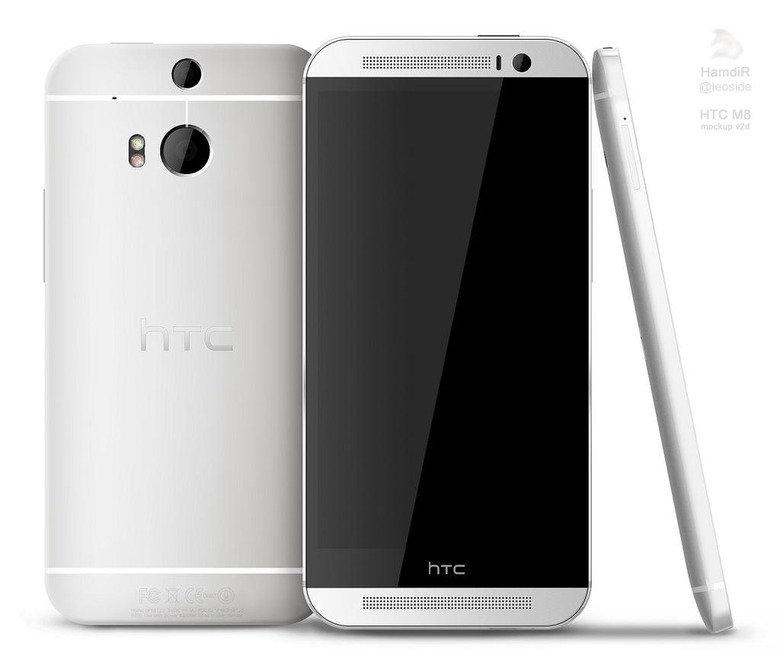 The only difference between this and other leaked bits we've seen is the possibility of a couple of microphone holes around the main camera sensor instead of inside the line that separates the two camera sensors. This would make the cutting of the holes in the manufacturing process a bit more straightforward – but we'll see!
The
for 2014 will be taking place March 25th in New York City. SlashGear will
to bring you up-close and personal visions of the device as it's revealed – stay tuned!