HTC One 2 (M8) Details Leak In Up-Close Photos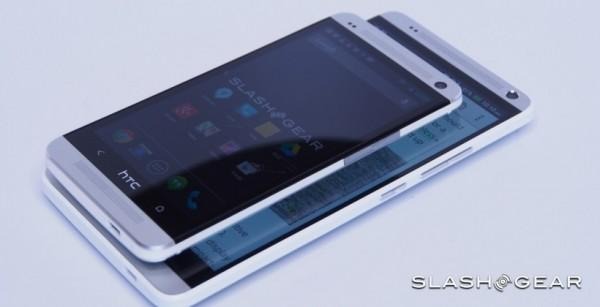 Ramping up on the release of HTC's next hero smartphone this week we're being treated to one of the first up-close photos of what's code-named M8, or what we're calling HTC One 2. Not that the device will be called "HTC One 2" – that might just be too silly – but this device certainly does look like a direct successor to the original from last year. This device comes on with a body that's clearly from the same design school of thought, ramping up abilities with a larger display for starters.
UPDATE: You'll want to take these images with more than just the normal dosage of salt – we're to understand from some well-placed sources that these aren't especially on-the-level. Keep that in mind whilst browsing!
This HTC One next-generation device takes away a lot of the bezel that we'd seen in the HTC One, instead ushering in a look that's much more of a "borderless" design. Inside it's clear that we're working with the newest version of Android, that being Android 4.4 KitKat, as well, with HTC's own UI over the top.
NOTE: Above you're seeing the HTC One and the HTC One Max – below you're seeing the leaked photo(s) we're speaking about specifically today.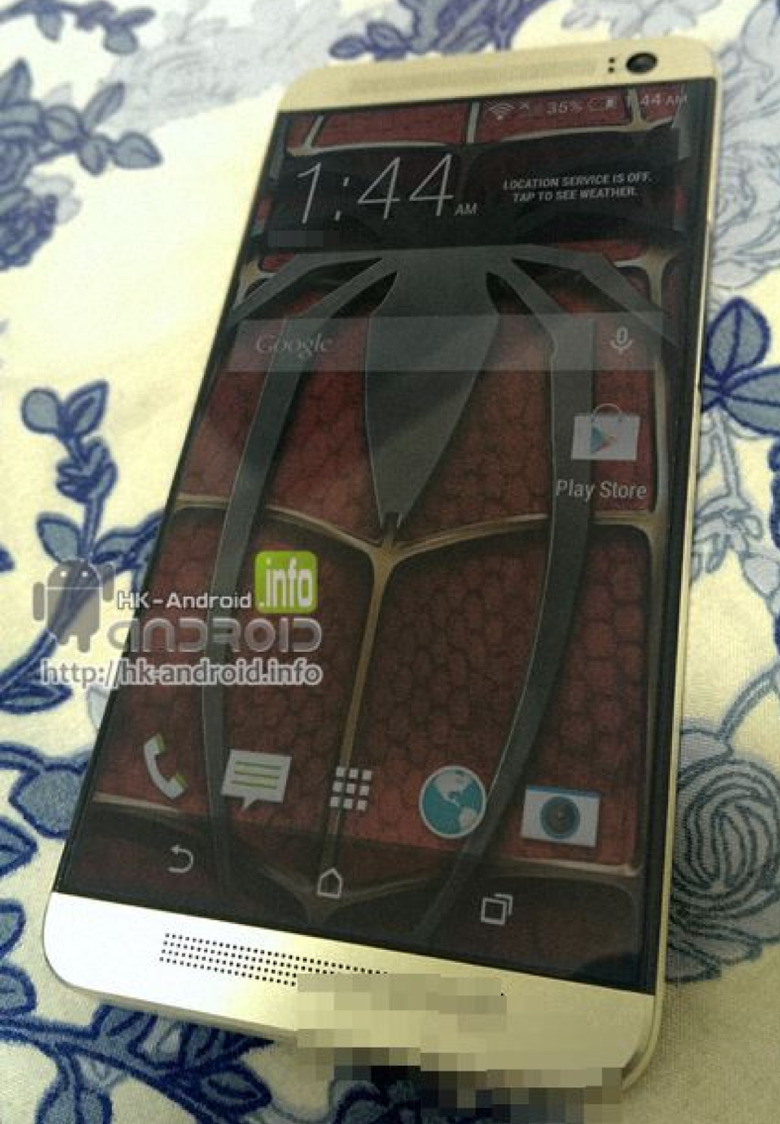 In other words – this device will likely bring on slightly larger iteration of the HTC One's software experience – but it'll have hardware enhancements to boot. Rumors suggest that this 2014 iteration of the HTC One will work with a 5-inch display with 1080p resolution or higher with a quad-core processor under the hood.
This next-generation HTC One device will likely sport a Snapdragon 805 SoC as well as 2GB of RAM and a microSD card slot like the HTC One Max. You'll also notice the continued representation of forward-facing audio with HTC's BoomSound speaker set.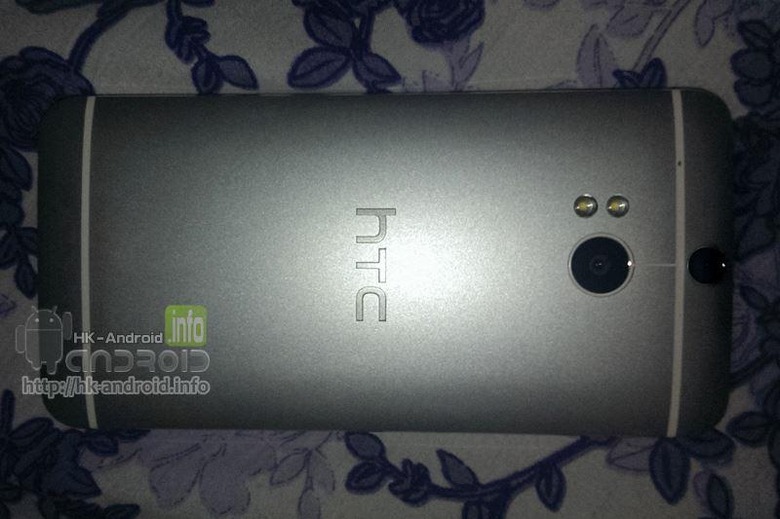 What's strange about this leak is the fact that the Spiderman wallpaper on-screen) moves well below the home set of buttons. This means that instead of having off-screen buttons as with the HTC One, this HTC One 2 may have a display that's even larger, moving all the way down to the bottom (just above the speaker grille).
This device will more than likely be appearing at Mobile World Congress 2014 or before – stick around SlashGear as we continue to investigate and get up-close and personal action in the near future.
VIA: GottaBeMobile, HK-Android