HTC Omega Mango Smartphone Hits Auction Site Giving First Real World Photos Of The Smartphone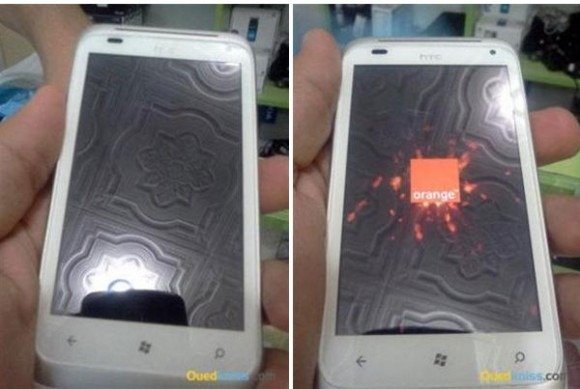 If you can't wait to get your hands on a Windows Phone 7 Mango smartphone here is your chance to get one early. That is assuming you live somewhere that you are able to buy from the Algerian website Quedkniss.com. Someone has listed a working HTC Omega smartphone on the site for 370 Euro. The official announcement for the smartphones isn't expected until September 1.
The hardware inside the smartphone is said to include a 1.5GHz processor and an 8MP camera. Previously we have seen leaks of the official press photo of the smartphone. Speculation pegs the smartphone to have aluminum construction and the official name may be the HTC Radar. Hardware rumors claim there will be a 3.8-inch SLCD display, a 1.5GHz Snapdragon MSM8255 single core processor, 512MB of RAM and more.
There is also said to be an 8MP rear smartphone with LED flash and a front camera of unknown quality. I'd bet VGA is about as good as the front camera gets. There is no indication of how the smartphone ended up on the auction site for sale before the official launch.
[via WMPoweruser]