HTC Omega First Press Image Leaked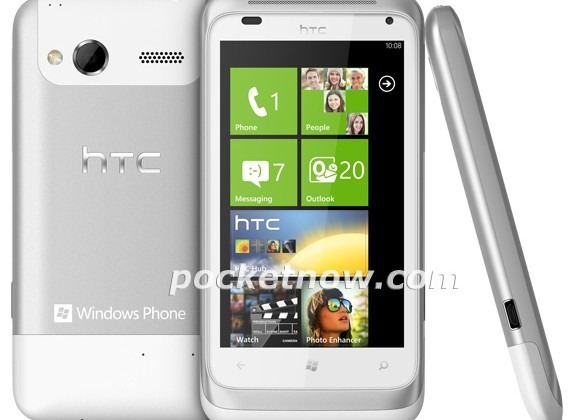 The first press image for an upcoming Windows Phone 7 Mango handset called the HTC Omega has just leaked. This is likely one of the devices planned for unveiling at HTC's press event on September 1. The event is rumored to also reveal another Mango handset called the HTC Eternity.
The HTC Omega will come in a white and silver color combination with an aluminum construction and could possibly be called the HTC Radar when it is released on a carrier. It is believed to feature a 3.8-inch SLCD display, 1.5GHz Qualcomm Snapdragon MSM8255 single-core processor, 512MB RAM, DLNA compatibility, and micro-HDMI output.
Additionally, it's rumored to have an 8-megapixel rear-facing camera with LED flash and a front-facing camera that could mean Skype integration for video chat. The other rumored device called the HTC Eternity hasn't turned up in photos yet but is believed to be a higher-end model with a larger 4.7-inch AMOLED display.
[via Pocketnow]