HTC mid-ranged phones will have Blinkfeed and Ultrapixels too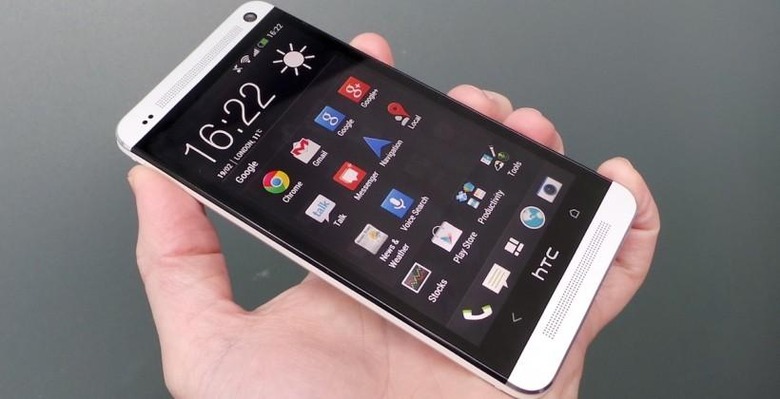 It looks like a couple of the HTC One's flagship features will also be finding their way to HTC's future mid-ranged devices. Phil Roberson, the head of HTC UK and Ireland, stated that HTC's Blinkfeed and Ultrapixel services will be available for as many of its devices as possible. He says, "Wherever the technology is possible, we're looking to take as much of the technology and enrich all of our customers."
This is great news for consumers who love the new features of the HTC One, but do not have the money to opt for such a high-end device. This also follows last week's good news when HTC announced that owners of the HTC One X+, HTC One X, HTC One S, and the HTC Butterfly (HTC DROID DNA on Verizon Wireless) will be upgraded to Sense 5 in the future. HTC is doing a great job at making all of its customers feel included.
Blinkfeed, a beautiful RSS news feed available right from the screen of your phone, is most likely to be available for most HTC smartphones because its all software based. Getting Ultrapixel, HTC's own branded camera technology, into mid-ranged devices may be a bit trickier however. Roberson stated, "There will be certain technical challenges, but the tech does support the other elements of it which we can take to other parts of the portfolio."
The HTC One is HTC's last shot at launching itself out of the financial hole that its currently in. It features impressive specs, like a 4.7-inch HD display and a quad-core Snapdragon 600 processor. It's flagship features like Blinkfeed, Ultrapixel, and Sense 5 should also help make it stand out in the market. It's also good to know that even though it'll be focusing all of its marketing efforts on the HTC One, HTC won't be neglecting its future mid-tier devices.
[via Android Community]