HTC Media Link wireless DLNA adapter due Q4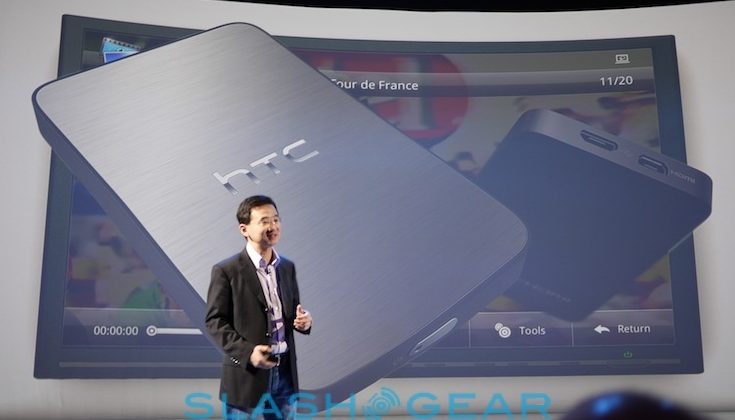 It fell through the cracks a little at HTC's press event earlier – two new uberphones like the Desire HD and Desire Z will have that effect – but we're quietly excited about the upcoming HTC Media Link wireless DLNA streaming adapter.  Introduced as part of the company's new Sense evolution, the compact box works with the two new handsets and allows you to stream media to TVs that lack integrated DLNA support.
The Media Link box itself looks to be relatively straightforward, with a mini HDMI port and a microUSB port on the back – the latter, we're guessing, for power rather than data – and a power button with indicator light on the front.  Since there's no obvious wired network connection it looks like WiFi (probably b/g/n to match the phones) is the only way to hook things up.
Once connected, we know that the smartphone acts as a remote control for managing what media is played back through the HDTV – that could be video (up to 720p HD), audio or photos you've sideloaded, or alternatively 720p HD video you've recorded with the phones' own cameras.
Unfortunately HTC's press release was light on any reference to the Media Link, and beyond its brief flash onscreen during the presentation no further detail was given.  The company tells us that it will be available globally in Q4 2010, but doesn't have pricing information right now.