HTC Magic Unboxing Gallery And Video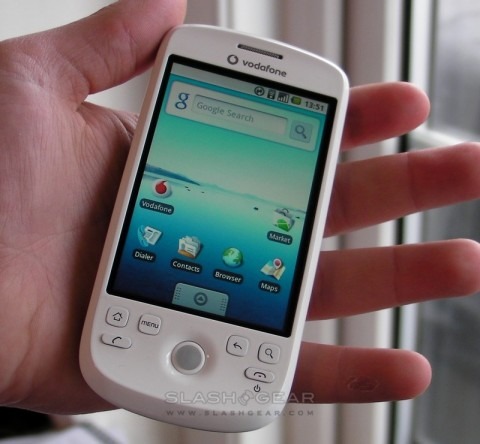 The Vodafone HTC Magic has arrived, and that can only mean one thing: it's time for an unboxing video!  The second Android handset to reach the market, the Magic has the same 3.2-inch capacitive touchscreen and 3.2-megapixel camera of the T-Mobile G1, but drops the hardware keyboard in favor of a slimmed-down profile.  It also runs Android OS 1.5 'Cupcake', which means out-of-the-box video recording and playback.
Video unboxing after the cut
First impressions of the Magic are very positive.  It's obviously thinner than the T-Mobile G1, and that makes it far more pocketable and single-hand usable.  The on-screen keyboard has handy pop-up letters, as you'd find on the iPhone, and build quality is high with no squeaks or creaks. 
We'll be putting the Vodafone HTC Magic through its paces over at Android Community, with video demos, hands-on feedback and, eventually, a decision on whether this is the Android smartphone to have.  If you have any requests or questions, head on over here and let us know!
[vms cef6730f9fd03c8125ca]