HTC M10 "Perfume" might finally have competitive cameras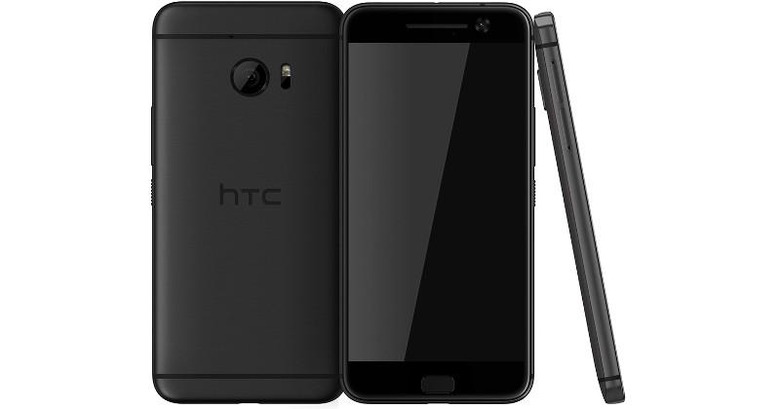 There was a time not too long ago when HTC tried to make it big in the smartphone camera department with its UltraPixels spiel. The problem with that was it was a rather confusing new marketing buzzword that ended up with little to show for. It eventually ditched that term, save for the front camera, opting for a still underwhelming regular sensor. Now it seems that HTC is finally really stepping up, based on a few leaks that point to what could be an impressive camera pair, that will still be "UltraPixel".
HTC coined the term UltraPixel to distance itself from the obsession with megapixel count prevalent in the smartphone market those days. Instead of focusing on more megapixels, UltraPixels focused increasing the size of the sensor pixels instead. In theory, that would mean that the sensors can receive more light, which translates to better photos.
In practice, however, HTC's first iterations of its UltraPixel technology were paired with very low megapixel counts that the advantages were practically negated, ending up with acceptable but not better photos compared to its contemporaries. The company eventually scrapped the term except for its front-facing cameras where the larger pixels and low megapixel count indeed do some good.
With the HTC M10 a.k.a. Perfume a.k.a. whatever non-One name it will be called, the UltraPixel is making a comeback. Somewhat. According to the leak, the rear camera sensor will have a pixel size of 1.55 micropixels. That's smaller than the original 2 micropixels of the HTC One (M7) but still larger than the usual 1.2 to 1.4 of high-end smartphone cameras. Maybe HTC has finally come across the sweet spot for UltraPixel.
But not only that, the camera sensor will actually be a Sony IMX377, the same 12 megapixel sensor found on the Nexus 6P. While not the top dog, Google and Huawei's Nexus smartphone has earned it some praise on digital photography benchmarking site DxOMark. Plus, the leak also puts laser-assisted autofocus and phase detection autofocus (PDAF), as well as optical image stabilization (OIS), in the feature list.
The front-facing camera won't be an underdog either. It will also be an UltraPixel shooter with a Samsung "s5k4e6". This one has a 1.34 micropixel size and a 5 megapixel sensor. It makes use of Samsung's ISOCELL technology which isolates each sensor cell, hence the name, to prevent bleeding of light and colors.
If all of these are true, then HTC might just be able to claim a name for itself in the smartphone camera race. It will probably be the highest, a place occupied by both Sony and Samsung, but it could prove to be a popular one. Of course, all of these sound good on paper but, as was proven in the past, execution can make or break HTC's chances.
SOURCE: LlabTooFeR
VIA: phoneArena