HTC Legend: I need a Hero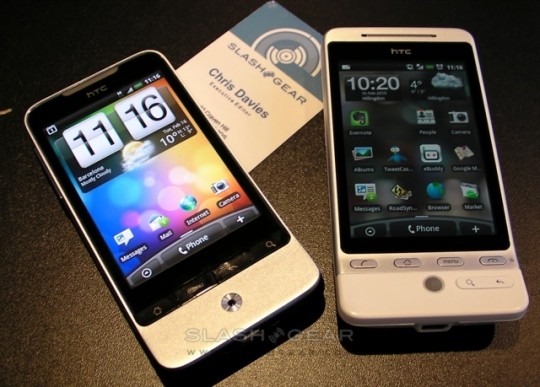 You could well argue that the HTC Hero was the Android smartphone of 2009. While Motorola's DROID brought with it a larger display, newer version of the OS and arguably more functional hardware keyboard, HTC led the pack months in advance. Multitouch-capable, distinctly designed and outfitted with a genuinely compelling UI in the shape of HTC Sense, the Hero fast became the poster-child of Android. Now, the company are hoping to follow that success with the HTC Legend, a slick Hero update with a tactile unibody aluminum shell. Is it a worthy sequel or has the HTC Desire stolen the Legend's flagship thunder; more importantly, is it sufficiently different from the smartphone it replaces?
It's hard to argue with the aesthetics. HTC have taken a solid block of aluminum and carved out a soft-touch, MacBook Pro-like shell; into that they've squeezed a 3.2-inch HVGA AMOLED capacitive touchscreen display, dualband HSPA, quadband GSM, WiFi and Bluetooth, along with GPS, a digital compass and accelerometer. Like the Hero before it, the Legend supports multitouch gestures, but hardware controls have been pared down a little: the function keys are a minimal strip underneath the display, and the trackball has been replaced with an arguably more reliable optical joystick.
HTC Legend hands-on:
Inside, though, there's not the significant chipset update many hoped for (especially bearing in mind that HTC have used Qualcomm's 1GHz Snapdragon in the Desire); the Hero used Qualcomm's 528MHz MSM7200A, while the Legend gets a slight speed boost in the shape of the 600MHz MSM7227. In a mobile device it's true that every little helps, but in terms of what rivals are offering it does push the Legend more into the mid-range rather than the flagship position the Hero once occupied. We'll have to wait until the first review units with production software arrive to see if 600MHz is enough for Android 2.1 and the newest Sense build; our hands-on time at MWC 2010 seemed to suggest it was all reasonably slick, but that's a long way away from daily use when loaded up with apps.
Of course, we've also seen the inherent drawback involved when you start to modify your core platform. HTC Sense, though receiving of excellent reviews – and, arguably, doing more to drive Google's own Android UI development than anyone else – has left the company on the back foot when it comes to rolling out OS updates to those devices equipped with it. Other company's Android phones may be less compelling than HTC's, but users have grown to be cautious of devices with the potential for long upgrade delays.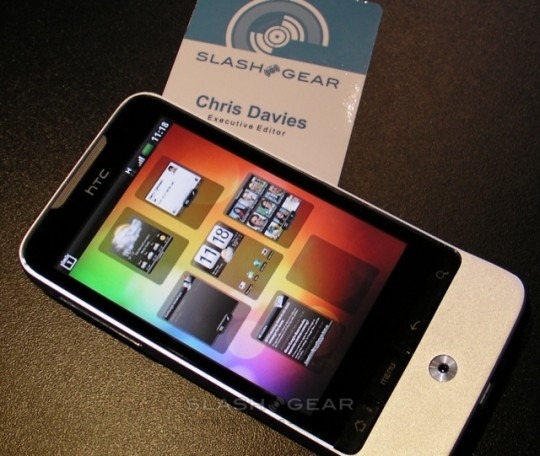 Ironically, then, it may be HTC's own software update schedule that presents the biggest challenge to the Legend. At roughly the same time the new smartphone goes on sale, HTC Hero owners should receive the long-awaited Android 2.1 firmware complete with much of the latest Sense functionality. HTC haven't exactly defined which Sense attributes will be present and which will be missing on the Hero – all they've told us is that Hero owners shouldn't expect to get all of the new tweaks seen on the Legend – but with the devices so similarly specified once you get past the unibody style, it may be enough of a compromise to leave users content with their older phones.
It's tough to create a compelling, well-received smartphone that balances a generally-available OS with distinctive, home-grown customizations. It's perhaps equally tough to then create a follow-up that manages to be sufficiently reminiscent of its successful predecessor, but suitably distinct in its own right to encourage upgrades.
Tempted by the HTC Legend? Planning to upgrade your HTC Hero to the new unibody phone? Or is the promise of Android 2.1 and a Sense update enough? Let me know in the comments.