HTC kills big-screen Windows Phone over resolution restriction say insiders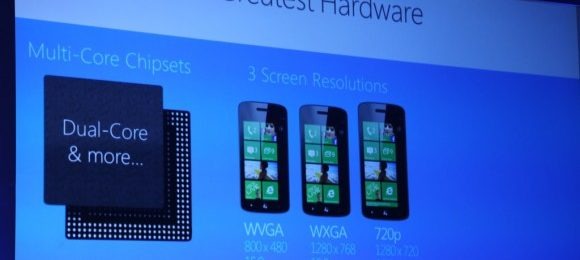 HTC has reportedly axed plans for a big-screen Windows Phone 8 handset to counter the DROID DNA, after deciding that the maximum screen resolution limits of Microsoft's smartphone OS would leave it uncompetitive. The original plan had been to match the Android-based DNA with a roughly 5-inch Windows Phone 8 device, Bloomberg reports, eventually axed since WP8 supports only up to 720p resolution rather than 1080p.
Microsoft expanded the resolution support for Windows Phone in its latest iteration, having originally launched the platform with only WVGA catered for. Back in June, however, it confirmed it would be supporting three panel resolutions: 720p (1280 x 720), WXGA (1280 x 768) and the original WVGA (800 x 480).
At the time, that seemed a sensible move to bring parity between Windows Phone and Android, the latter of which had seen several high-end 720p devices launch. However, in the intervening period, HTC itself is among those leading the charge for 1080p (1920 x 1080) resolution panels on the larger smartphones, something Windows Phone simply isn't set up to compete with.
HTC's decision means there won't be a 5-inch Windows Phone 8 flagship in the new year; according to the insiders, the company had planned a 2013 release for the phone, with Samsung a key target. Neither HTC, nor Microsoft, will comment on the rumors.