HTC INK aims to deliver the One with tattoo stylings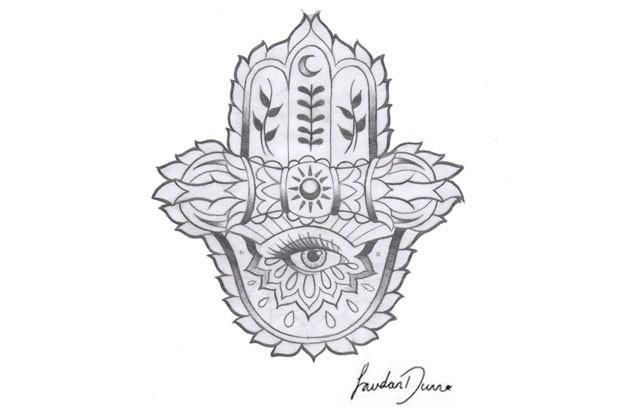 The HTC One M9 will soon be appearing in a bespoke collection called HTC INK. This means that HTC One M9 models will be released in limited editions, each with their own design engraving from a set of highly talented artists. The first in this collection works with supermodel Jourdan Dunn and tattoo artist Cally Jo Pothecary, busting out a design that's as strange as it is lovely. For now we've just got the design and an idea of what it'll look like on the device.
This isn't the first time HTC has delivered unique visions of their hero smartphone line. Last year the HTC One M8 Phunk Studios edition was released with etchings across its metal back. This next collaboration will expand this program to a variety of artists and creative visionaries.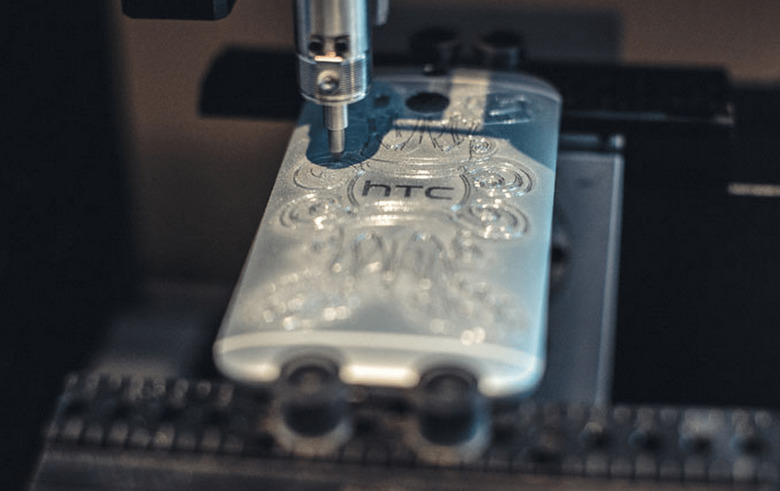 Above you'll see the PHUNK edition M8 from last year.
Below you'll see our own mocked-up view (a bit stretched out to be real) of what this first in the M9 editions will look like for HTC INK. The original photo here comes from our HTC One M9 Review.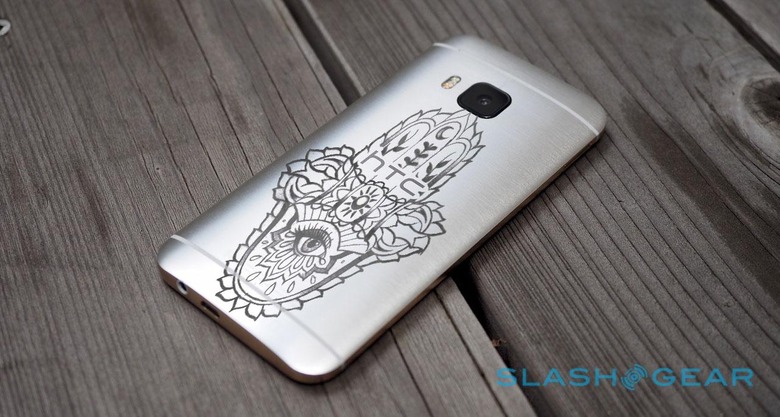 HTC spoke with Jourdan Dunn about her collaboration with Cally Jo Pothecary, asking where the inspiration for her design comes from.
"I wanted the design to relate to my life and the exciting things I've got coming up, and am looking forward to in the future."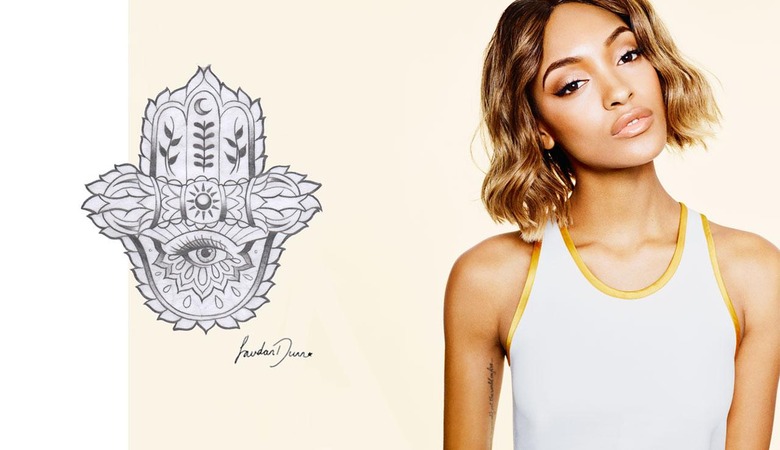 "I explored feelings of protection and strength and combined these with my positive approach to life," continued Dunn, "This is reflected in the open hand and eye symbols. I also included natural leaf elements and symbols around the main visual. I love the energy of this design as I enter a new and more creative chapter of my career."
The HTC One M9 HTC INK edition with this design will be released later this year. We'll know more about release timing and pricing soon.
HTC INK temporary metallic body art transfers will also be unveiled and available to users soon – inkier and inkier!