HTC Hero Flash demonstrated by Adobe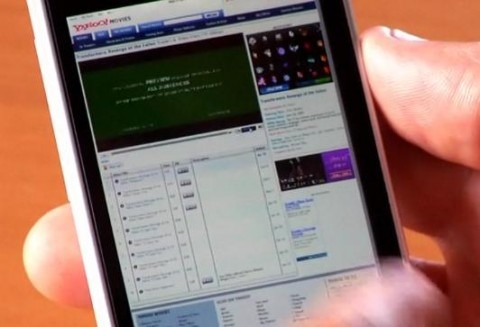 Our HTC Hero hands-on video is still uploading, so to tide you over let's allow Adobe to explain one of the more interesting aspects of the new smartphone: its Flash support.  Adobe team member Adrian Ludwig shows the new Hero and demonstrates the browser, which can show in-page animated and interactive content, such as games and adverts, together with video.
Double-tap on a video or game and it automatically opens up full-screen.  There's a slight pause – we noticed it in the demo units at the launch event today, too – but no great delay in load times.  According to Ludwig, around 80-percent of Flash content out there right now will work on the HTC Hero, but they're obviously working on full compatibility. 
You can also see the Hero's new multitouch support, the first time that functionality has been offered (officially, at least) on an Android device.  It works just as you'd expect, with pinch-to-zoom and the like, and text reflows nicely to suit.  We'll have our own Hero demo video very soon.