HTC Golf leaks and makes us question 'hero' limits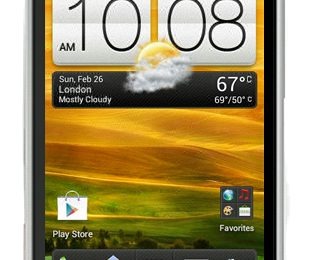 Android will have another Ice Cream Sandwich bump with the HTC Golf this summer as evidenced by a single press image leaked today. This device looks to be similar in size and specifications to the HTC One V, the lower-end member of the HTC One series being released this Spring. This device along with several other HTC leaks and announcements this week should have you questioning HTC's promise for less devices and more concentration on a single set of phones, this strategy spoken about late last year and early this year amid lowered profits throughout 2011.
This device has been tipped to be running on a single-core processor with less power than the average smartphone out today – less than 1GHz that is and will have Android 4.0 Ice Cream Sandwich as well as Sense 4.0. These last two specs are going to be common on HTC devices throughout 2012 as they've been in-tact on every Android release from the manufacturer starting early this year. This device will have a 3.5-inch display likely at 480 x 320 and will have 4GB of storage onboard.
The HTC Golf may not be the final name for this device, and it will almost certainly have Dropbox aboard with 25GB of storage for two years just like the HTC One series has had thus far. Word is this device has a microSD card slot aboard for 25GB of expanded storage if you like, Bluetooth 3.0, and Wi-fi 802.11 b/g/n of course. Beats will be enhancing your audio, and both a front and back-facing camera will be in-place.
The closest device we've seen to this size last year was the HTC Wildfire S which we've also got a full review of in the timeline below aside our reviews of the HTC One series. Enjoy and wait for the next generation!
[via PocketNow]