HTC Flyer Dock up for disappointing pre-order

We may receive a commission on purchases made from links.
HTC's docking station for the Flyer tablet has turned up for pre-order in the US, with Best Buy listing the cradle ahead of delivery in 1-2 weeks time. Pocketables spotted the $49.99 accessory, which holds the Flyer in portrait orientation and basically provides a pass-through for the USB connector on the bottom edge of the slate. Unfortunately, that means the dock as a whole is pretty underwhelming.
There are no photos of the rear of the dock, but according to Best Buy's description there's just one single port: an ExtMicroUSB connector, just like on the Flyer itself. That allows you to plug in the AC adapter to recharge the tablet, a USB cable to sync it with your PC or Mac, or an MHL adapter to hook it up via HDMI to your TV.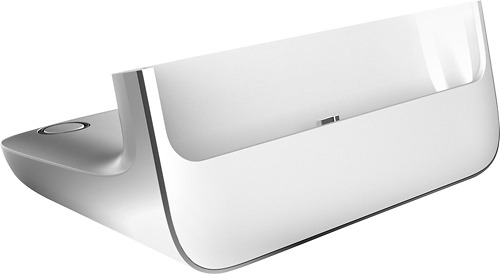 Unfortunately, none of those accessories are included in the box, not even a spare USB cable. Considering HTC will have had space on the dock for a full-sized HDMI output, it seems like a rather calculated decision not to include the port and instead expect Flyer users to buy the MHL cable separately.
We'd also liked to have seen a slot where we could store the Flyer's stylus, given the tablet itself lacks a silo. There's still no sign of the dock on HTC's official accessories site, where the MHL adapter is also up for pre-order (with no estimated ship date).
More details on the tablet in our HTC Flyer 3G review and HTC Flyer WiFi review.
[via Android Community]