HTC "Flounder", Possibly The Nexus 9, Passes WiFi Certification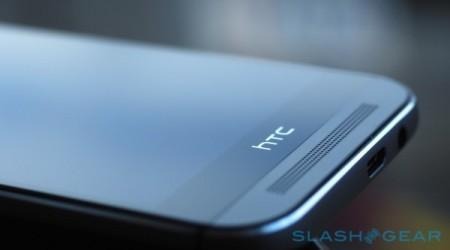 The Android tablet fans have been waiting for may have just cleared WiFi certification. An HTC tablet, going by the codename "Flounder", quietly passed through the WiFi certification board earlier this month. Though we don't get a glimpse of what specs this one has under the screen, it tells us enough to make us believe even more your Nexus 10 replacement is an HTC device — and won't have a 10-inch screen.
We'd previously heard chatter that this device had some monster specs, and would likely have a big gaming angle. It's believed to be very closely related to the NVIDIA Shield tablet announced not long ago, and run the same Tegra K1 processor — but pack as much as 4GB RAM. A Sony-made camera would adorn the back, but be limited to 8MP.
From the WiFi certification, we learn the HTC Flounder is a WiFi tablet, made by HTC (of course, right?), and runs Android "L". We also see the version of "L" is an AOSP variant, suggesting there will indeed be no HTC skin to it. The product and model number are the same, but two different SKUs are included. That could mean one WiFi version, and one that has WiFi with a cellular (probably LTE) connection as well — or two color variants.
Through the WiFi certification, we learn this is more than a reference device, too. Passing WiFi certification typically means it's headed for retail. A lack of any HTC overlay is also telling, and Android L is 64-bit — which the Tegra K1 can handle.
Though not official, it's another exciting sign that the next large Nexus tablet will be made by HTC.
Via: Droid Life