HTC first Facebook phone press photo leaked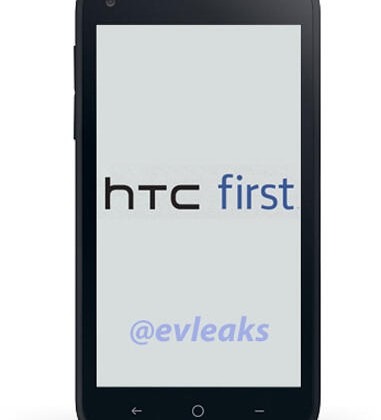 Those of you still skeptical about the possibility of an HTC Facebook Phone can toss in the rest of your chips – there's been a full leak of the so-called "HTC first" this afternoon. This leak includes one extremely clear photo of the device in question from the notoriously accurate @evleaks, leaker of so many devices such as this in this same manner that we've simply come to trust the man. This device is one that will be launching with Facebook's own customized user interface over Android later this week.
It's also become apparent via this same source that Facebook for Android – the application you're using right this minute if you're working with the main Android-based Facebook app – will need to be updated later this week in order to work with the new system. The new system has been once again confirmed to be called "Facebook Home" as well.
For those of you wondering what this device will be like, hardware-wise, we've got a bit of a look at that too! Have a peek at the following list, then head back to the post Facebook Home leaked – the HTC Facebook Phone spills its guts. This device will be bringing on some relatively mid-tier specifications and will be aiming at the everyman, if you pardon the expression.
• HTC Myst (code-name)

• 4.3-inch display, 720p

• AT&T 4G LTE

• 1GB RAM

• Qualcomm Snapdragon S4 dual-core processor (MSM8960) (same as Galaxy S III)

• 5 megapixel camera on back

• 1.6 megapixel camera on front

• Sense UI 4.5 (Facebook Home modifications onboard)

• Bluetooth 4.0

• Android 4.1.2 Jelly Bean
Don't forget to check and see if the HTC Facebook Phone belongs in your pocket! We'll be live in effect at the Facebook event this Thursday – catch SlashGear through our most excellent Facebook tag portal – we'll have everything you need to be in the know from start to finish!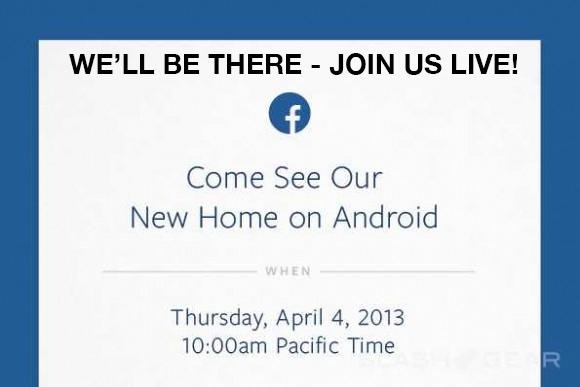 [via Evleaks]