HTC Facebook Phone With Dedicated Shortcut Key At MWC Tips Source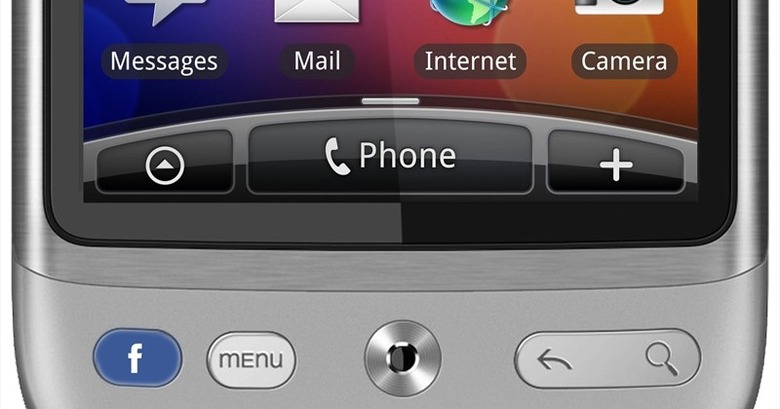 HTC is expected to join INQ in launching a Facebook phone at MWC 2011 next week, though the Android-based device will not be branded with the social network's name. Instead, according to the FT's sources, the HTC Facebook device will have a dedicated button that acts as a shortcut to the social network.
Whether that shortcut simply serves as a quicker way to access Facebook, or has greater integration with the online network's status, photo and video sharing functionality, remains to be seen. According to one source, Facebook functionality is "one of HTC's main pushes for this year."
The company's HTC Sense software – a modified UI, software and widget suite that sits on top of the underlying Android OS – already has some Facebook integration, pulling in status updates and allowing users to publish messages to their profile from a central point. Meanwhile the generic Facebook app for Android allows those messages to be browsed, as well as IM conversations, private messaging, viewing of photo galleries and more. The HTC Facebook device, therefore, will likely have to offer more functionality if it is to stand out from the regular Android crowd.