HTC Explorer targets Android first-timers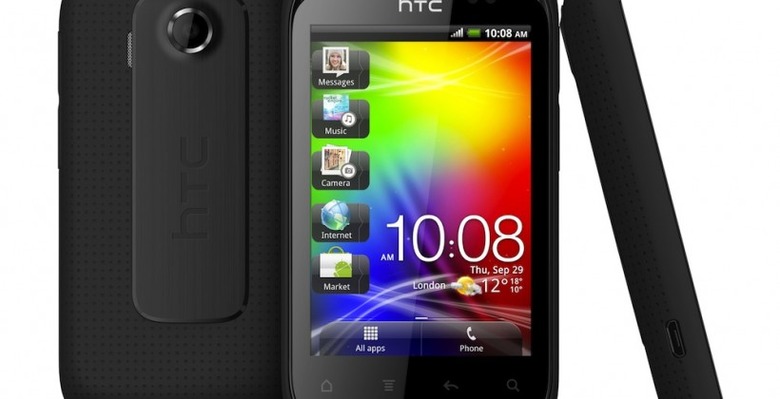 HTC can't stop announcing Android smartphones these days, and the HTC Explorer – the company's 'droid on a budget – is the latest to slot into the range. We're talking at the bottom of the range, mind; the Explorer replaces the easily-forgotten HTC Smart and falls under the Wildfire S, with its 3.2-inch HVGA touchscreen, 600MHz processor and 3-megapixel camera.
Other specs include 3G, WiFi b/g/n and Bluetooth 3.0, along with GPS and a microSD card slot to expand the minuscule 483MB ROM. No front-facing camera, of course, and the 512MB of RAM is minimal, though you do still get Android 2.3.5 and HTC Sense 3.5. The latter, as we saw on the HTC Rhyme, prioritizes ease of use, with simple homescreen shortcuts and – on the Explorer – Smart URL Prediction that guesses the address you might want to visit based on the top 100 sites.
HTC has used the Explorer to quietly debut a couple of new apps, the most useful of which for the budget smartphone's target audience of students and prepay users is likely to be Data Monitor. This keeps track not just of how much mobile data you've crunched through, but how many SMS messages and voice minutes. Unfortunately you'll have to actively check the app, since it lacks either alerts or a homescreen widget. The second new addition is Best Deals, HTC's play at the local deals market, though we weren't able to test it in our limited time with the Explorer.
The 1,230 mAh battery is hidden behind a rubberized, textured soft-touch cover that at launch will be available in either blue or black. Different colors will be offered later down the line. No word on pricing at this stage, when the HTC Explorer drops from October in Europe and Asia, but expect it to be cheap.
Update: Vodafone UK tells us they'll be offering the Explorer, though still no word on how much.