HTC EVO View 4G trademark: Sprint WiMAX Flyer incoming?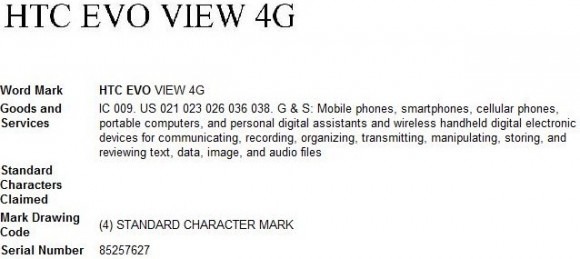 Looks like the HTC EVO View 4G really is incoming at CTIA 2011 next month, with HTC filing a couple of trademark applications for the mysterious new device. Good and EVO spotted the listings - here and here – which confirm both the name and the 4G connectivity; we still don't know, however, whether the device is a smartphone or a tablet.
Initial rumors suggested that the EVO View 4G might be Sprint's version of the HTC Flyer, complete with CDMA 3G support and a WiMAX radio. The "goods and services" section in the trademark application doesn't specifically reference tablets, but it does mention "portable computers" which could add up to the same thing.
[via Android Community]