HTC EVO Design 4G Hands-on and Unboxing [Video]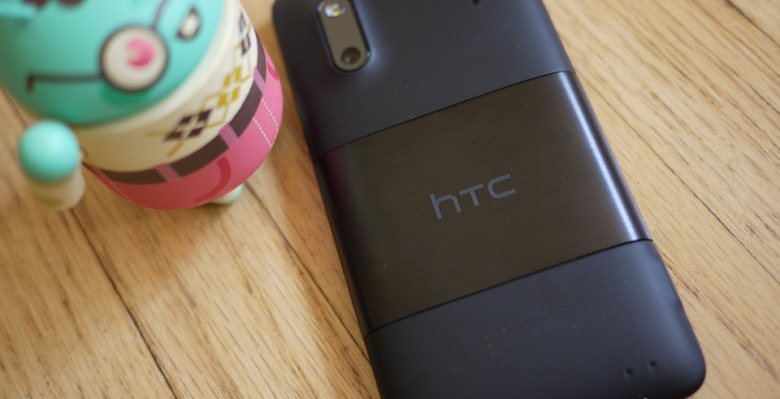 What HTC is revealing here is a compact version of an EVO with no less than a 4-inch qHD display, Android 2.3 Gingerbread, and world phone capabilities. It also connects via WiMAX for that brand of 4G speed, and will cost you $99.99 with a two year agreement. So what's the deal with this phone, it's only got a single-core 1.2GHz processor and a 5 megapixel camera? It's another mid-range wallop from HTC, that's what it is, and given the solid one for all and all for one design of the EVO range, we're expecting a lot, even IF this device is simply a strange remix of the original EVO 4G. Will EVO users feel the need to upgrade? Is it considered an upgrade when the display gets smaller?
Compared to the original EVO, you've got some very similar specifications in from of you: 4-inch display on the Design, 4.3-inch display on the original EVO 4G, similar processors: both single-core Qualcomm Snapdragons with the original EVO clocked at 1GHz and the Design clocked at 1.2GHz, but that's where the similarities stop. What you've got here is an upgraded EVO with a smaller display – but with MORE pixels. That means sharper detail and an HD look at your mobile world.
Look at this: 4 inches of display with 540 x 960 pixels packed inside, that's qHD, and that's bright and beautiful. The handset is 4.80 x 2.40 x 0.50-inches, weighs in at 147g, and fits in your palm quite nicely. Also there's that cool HTC metal strip through the back so you know it's nothing if not high quality.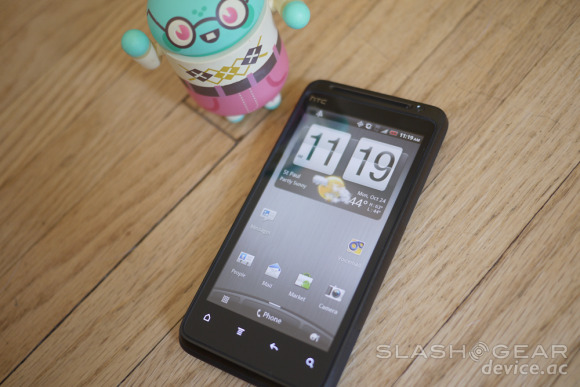 The camera on the back is a 5-megapixel with a single LED flash, there's a 1.3 megapixel camera on the front for video chat, and the 1520 mAh battery should leave us with a full day of work – we can hope. We shall see. Have a look at the photos above and below as well as the video of the unboxing of this device, then make sure to stack up all the questions you've got because we'll be answering them in the full review. Ask away!