HTC EVO 3D hands-on and unboxing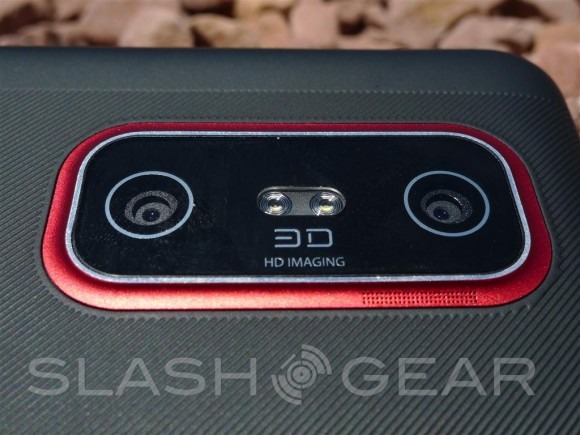 It looks like today at SlashGear we have the big brother to the most popular HTC phones to date, that being the EVO series. We have the HTC EVO 3D for you and I've just finished unboxing this beast in all its glory. This device features most of those exciting new features of the HTC Sensation as well as many more exclusive to the EVO 3D. Back at CTIA we got our first look at the EVO 3D you can see that here, but today we got to enjoy it a bit longer.First Impressions:
First off I'll mention the specs of this bad boy. It features a 4.3" qHD 540x960 high-res display, a 1.2 Ghz dual-core CPU, 1GB RAM, 8GB SD was included (expandable to 32GB as usual), dual 5MP cameras on the rear and a front facing 1.3 MP camera. It runs on Android 2.3 Gingerbread and has the new and cool HTC Sense UI 3.0 to round things off.
Basically there are two things to focus on here and those are the dual-core 1.2 Ghz Snapdragon CPU, and those dual 5MP cameras on the rear to capture 3D video. Right away I can tell you the phone seems blazing fast and that is probably mostly thanks to the dual-core CPU, even things like flipping through the Sense UI homescreens until it starts spinning was smooth as can be and better than on the Sensation 4G for some reason.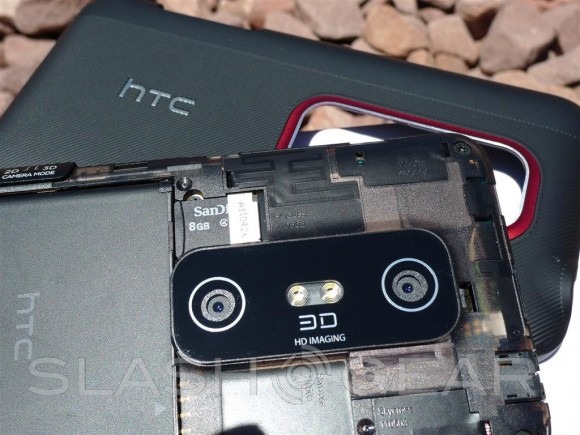 Then you have those dual cameras around back that will shoot regular photos and video and you can use the toggle switch to quickly access 3D video capture. They feature autofocus and take some pretty amazing photos. The dual LED-flash will come in handy in those low light situations as well.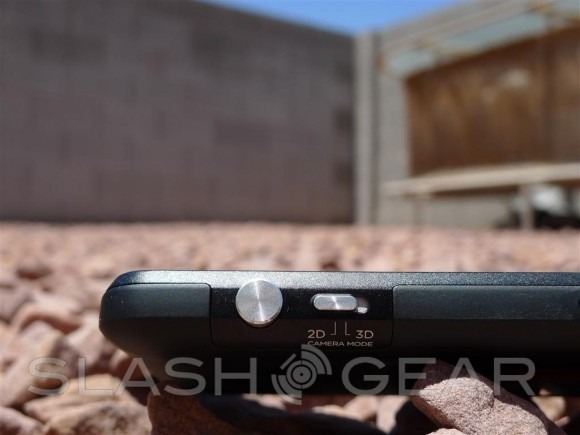 In the video below you can see I compare the HTC EVO 3D to the newly launched Optimus 3D that I recently unboxed. Overall both 3D phones are quite similar in size as well as weight but the EVO 3D was slightly smaller and once again the curved edges of the back make it not only feel better in the hand, but smaller as well.
[vms 0faf985047d4c3f13ed0]
Wrap Up:
From my limited time playing with the HTC EVO 3D it does carry on that same amazing build quality HTC is known for, all while staying true to its older brother the original EVO. The overall design is obviously familiar and I think all you EVO fans will love this new addition to the family. It does have a few extra buttons that the EVO did not and those are that huge and hard to miss aluminum dedicated camera button, as well as the 2D/3D switch. Something tells me they want you to use this often because they make it hard not to notice. Do take note that the Micro USB slot for charging is also a MHL port but sadly we didn't get a converter like we expected and did with the Infuse 4G. Enough talk for now, check out all the photos below and let us know in the comments what you'd like to see in the full review.