HTC EVO 3D Hands-On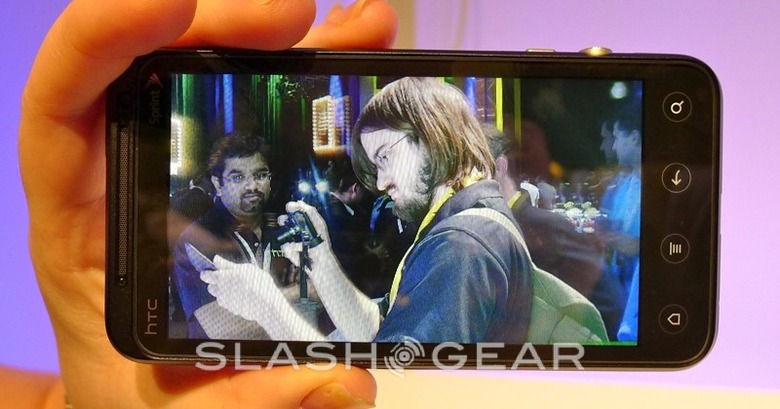 We've been given the opportunity to take a hands-on look at CTIA 2011 at the HTC EVO 3D and its announcement partner, the EVO View 4G. The following is an account of what we saw in the HTC EVO 3D – a device that can not only show off all sorts of wild 3D content without the aid of glasses, it can capture content as well. This isn't the very first device to be able to do this, and it's not the first object to be able to do this at this size, but it IS a rather fabulous looking bit of competition for this ever-growing 3D game, whether you think it's a real trend or not!
Take a peek at the hands-on where we got to hold the device as well as use it. Yours truly is photographed whilst taking a look at the other device announced today, the US version of the HTC Flyer, the EVO View 4G. The HTC EVO 3D captures photos in both 3D and 2D at the same time, holding them in your gallery for you, allowing you to access either with a flick.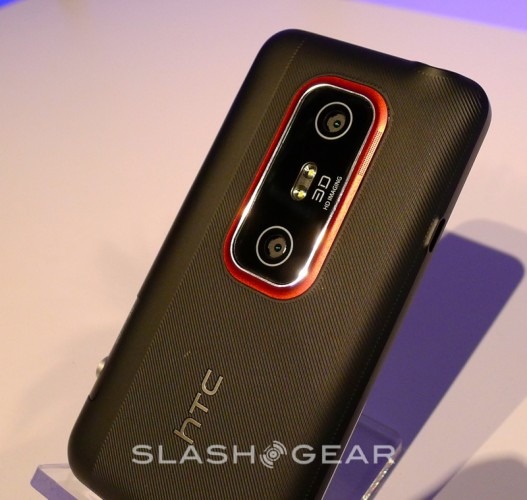 Looking at the device dead-on, straight-on to the screen, that's when you're going to get the best 3D look. They say they're "working to improve this" meaning they'll hopefully have a better viewing radius by the time the device is released, but for now, make it your duty to look at this screen with no angle whatsoever. This device is neither heavy nor light, really weighing in at a heaviness we've grown to expect from EVO devices. Once this device hits is final form, we'll get some weights out to get the number utterly correct. Thinness again is very similar to the EVO's of late, the form factor not all that new.
HTC EVO 3D Hands-on
[vms 34dada217712d76f3d51]
This phone is made to capture and display 3D content. Like we found at Mobile World Congress 2011, this is the start of what a few companies hope will be a social situation where people capture and share 3D content like they would any other unique form of media. When you've got an HTC EVO 3D, you'll need an HTC EVO 3D to view the media you've captured with it.
That's like a big technology hug!
Take a peek at the video we've got of this device being shown off, check out the closeup shots we've got, and prepare yourself for the review which we'll hopefully have sooner than later!