HTC Endeavor leak spills Sense 4.0 secrets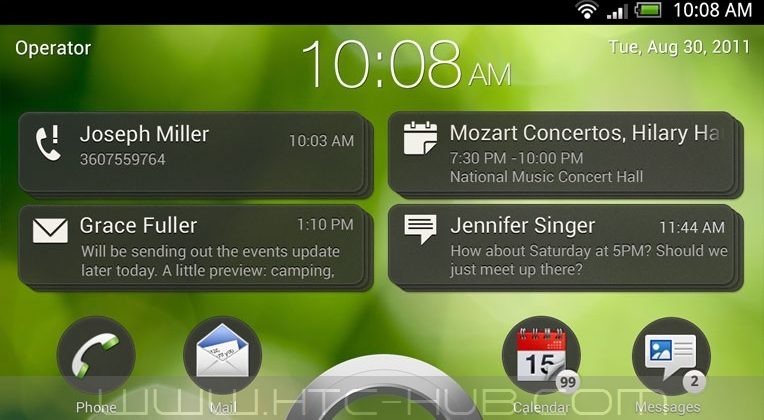 Details on the HTC Endeavor have emerged this weekend, after a ROM for the Android smartphone – believed to be the same device as the HTC Edge – revealed it as a Tegra 3 powered 4.7-inch superphone with an 8-megapixel camera. The ROM was turned up at xda-developers, detailing Android 4.0.3 and Sense 4.0 along with NFC and Beats Audio; then HTC-Hub did some digging, pulling out screenshots of exactly what we have to expect from the newest iteration of HTC's UI.
As well as wallpapers, ringtones and other customizations exclusive to HTC devices, there are also signs that HTC has been tweaking its shortcuts system. The lockscreen now shows not only the four app shortcuts as in previous versions of Sense, but a choice of either individual contact shortcuts – as shown below – or notifications.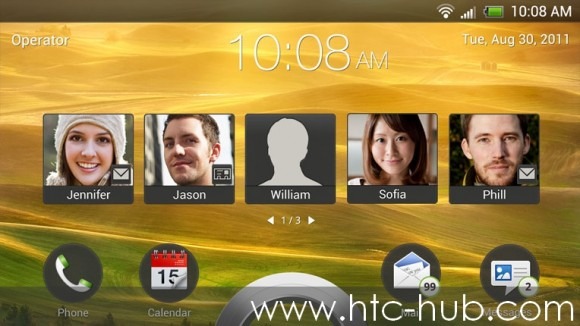 HTC refers to the two layouts as "productivity" and "contacts". There are also new, squared-off widgets, losing the bubbly, over-designed stylings of HTC's older UI and replacing them with cleaner lines to match native Ice Cream Sandwich graphics.
The wallpapers are higher-resolution, too, fitting in with talk that the Endeavor – among other new HTC phones – will have a 720p HD display. 1GB of RAM, a 1.3-megapixel front camera and Dropbox integration are all tipped too.
We're expecting to see full details on the HTC Edge/Endeavor at Mobile World Congress later this month.
[Thanks ibolito!]